New Census Results Underscore Security Challenges of Aging in the Indo-Pacific
Many powerful states in the Indo-Pacific are aging much more rapidly than the United States, but the U.S. may not be the "demographic exception" much longer.
The United States recorded its lowest population growth since the 1930s in the last decade, according to the preliminary 2020 census results. Elsewhere in the Indo-Pacific, however, population growth is not just declining but total population sizes are shrinking and fertility rates have fallen to record lows. This is the news that made headlines in China, South Korea, and Taiwan in recent months. In Japan and Russia, stories of their shrinking and aging populations have been appearing for years now, with these trends projected to deepen in both states in the coming decade. These six security actors dominate debates in the Indo-Pacific region today, raising the question of what effect their future demographic change will have on the regional security environment.
Aging and population decline is not the whole story for this diverse region, however – which includes roughly forty different countries, depending on which states are included. According to United Nations population projections, most states in the region will continue to grow through 2050, including several that are playing an increasing regional security role such as India, Indonesia, Vietnam, the Philippines, and Australia (in addition to the United States). The following interactive map shows that among twenty-eight core territories of the region (including the United States), only six are projected to experience population shrinkage by 2050: China, Japan, Russia, Singapore, South Korea, and Taiwan. [Click on each territory to view projected population figures through 2050.] This variation underscores the dynamic security environment of the region where changes in relative power will create new challenges to maintain regional stability.
Percent Change in Total Population 2020 vs. 2050
While population growth or decline has been an important factor for military power for literally millennia, aging is the more important demographic driver of the 21st century. Some states, including the United States, are aging much more rapidly than others – leading to big growth among those aged 65+ (a traditional retirement age) and big declines in working-aged populations aged 20-64 in many states. This shift will create additional uncertainty in the future security environment, though for the most advanced states new technologies may partly offset some of the effects.
The following interactive maps show the changing percent of the population within the 65+ and 20-64 age groups in 2020 compared to a 2050 projection in twenty-eight core Indo-Pacific territories (including the United States). [Slide the middle gray bar left or right to see the change in color for each territory between 2020 and 2050 projections; click on a territory to see specific data.] The increase in number of so-called super-aged societies (where over twenty percent of the population is 65+) is striking – from just one in 2020 (Japan) to twelve in 2050. The United States is one of those twelve, with a projected percentage of 65+ population of 22.4%, up 5.8 percentage points from 2020. Still, this rising number is paltry compared to US ally Japan (38.2%), and still less than 'rising power' China (26.3%). These projections were made in 2019, however, before the latest US Census data reported a decline in both fertility and immigration into the United States.
Percent of Population Aged 65+, 2020 vs. 2050
The shrinkage of working-age population size is equally striking in some cases, such as China's projected drop of over 160 million people in this age group and South Korea's nearly fifty percent decline in this age group from 34.3 million to 22.7 million. By contrast, this population in the United States is projected to grow by 16 million (though perhaps by less based on detailed Census data that is scheduled to be released later this year).
Percent of Population Aged 20-64, 2020 vs. 2050
What is clearly visible on a map of the Indo-Pacific colored by demographic change is that most of the current major security actors are facing similar demographic pressures: the most powerful states are aging more rapidly than the less powerful states. Does this signal a coming 'power transition' to the more youthful states? Probably not – due to the preponderance of power of some of these 'aging powers' presently as well as the new technologies and economic might they can devote to maintaining their preeminence.
However, the new military technologies aging states will employ will diffuse across the system over time, and aging states will face challenges to pay for these new technologies (as opposed to paying for costs of an elderly population). Moreover, all states will struggle to handle the new security threats that will come from widespread employment of new technologies – as seen in the cybersecurity domain that poses a growing threat to major security actors today, a direct result of employing a new technology to the security realm.
Two of the four structural drivers of change in the world by 2040, according to the March 2021 Global Trends 2040 report from the US National Intelligence Council, are demographics and technology (with economics and environment the remaining two). Although the United States still enjoys some advantages in both demographics and technology innovation, it is no longer the exception it once was. The United States now faces similar challenges to its main allies and adversaries in the Indo-Pacific to address unfavorable demographic trends and to develop and employ new technologies to assist in the coming transition.
---
Andrew L. Oros is a fellow at the Wilson Center Asia Program and Professor of Political Science and International Studies at Washington College in Chestertown, Maryland.
Bailey Brya is a research intern at the Wilson Center and masters student in Asian Studies at Georgetown University.
The views expressed are the author's alone, and do not represent the views of the U.S. Government or the Wilson Center. Copyright 2020, Asia Program. All rights reserved.
About the Authors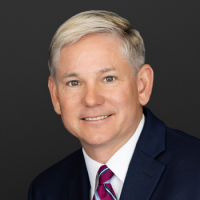 Andrew Oros
Fellow;
Professor of Political Science and International Studies, Washington College
Bailey Brya
Research Intern
---
Asia Program
The Asia Program promotes policy debate and intellectual discussions on U.S. interests in the Asia-Pacific as well as political, economic, security, and social issues relating to the world's most populous and economically dynamic region.  Read more