Sources on China's Nuclear History
Lei Liu, author of "General Zhang Aiping's Contribution to the Modernisation of China's Nuclear Force and Strategy since 1977," introduces the many official publications, memoirs, and journals related to PRC nuclear history.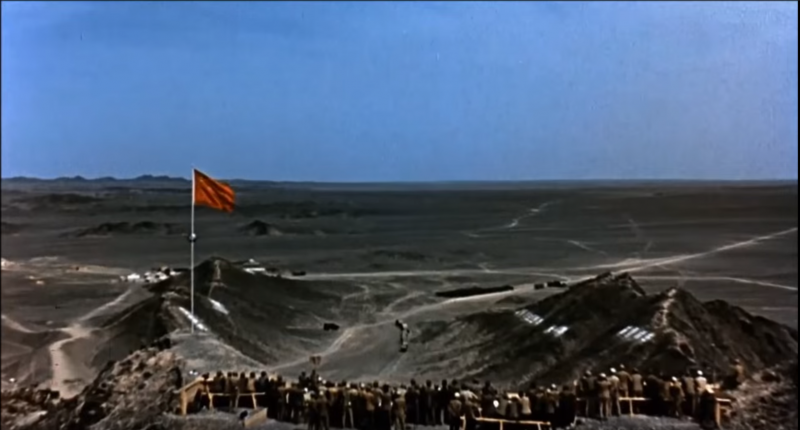 Introducing the many official publications, memoirs, and journals related to PRC nuclear history
It is not an easy job to do archival research on China's modern military history.
Due to the PRC's administrative policy of limiting access to its central archives, none of the original archives related to post-1949 military developments can be reached by civilian researchers—not to mention the military or nuclear archives.
However, there are numerous official publications by the Chinese government and Communist Party that are a good starting point of research. Many of them are edited and published by "official" researchers who have access to the original archives. These include the chronicles or chronologies (nianpu), biographies (zhuan), and selected works (xuanji) of top and mid-level political and military leaders, as well as collections of records pertaining to specific issues or fields in PRC history. There are also many valuable memoirs written by key figures themselves or by their family members. Furthermore, many witnesses to PRC history wrote diaries or personal records on specific events. 
In the absence of original archives, these documents or publications are the closest thing we have to first-hand sources for China's modern history studies. Now, onto the specifics of researching the PRC's nuclear history.
There were two crucial, historic phases for China's nuclear development. The first was the "Liang dan yi xing" (literally, two bombs and one satellite; referring to the nuclear bomb, ballistic missile, and artificial satellite) phase, which lasted from the early 1950s to the mid-1970s. The second phase was the "San zhua" (referring to ICBM, SLBM, and communication satellite), lasting from the late 1970s to the late 1980s.
There are several types of sources available that cover both phases.  The first type includes the CCP and PRC's official documents, such as Zhonggong zhongyang wenjian xuanji[Selected Documents of the CCP Central Committee]. This collection includes a dozen records related to the "Liang dan yi xing" period. For several years after 2004, the PRC Foreign Ministry Archives also included some documentation about China's attitudes to international nuclear arms control and disarmament, as described by Nicola Leveringhaus in China and Global Nuclear Order(2015), as well as international reactions to China's early nuclear tests.
The second category of sources includes the chronicles, biographies, and selected works of key figures involved with Chinese nuclear development. Many of these are already well-known and easy to access. These include the chronologies and biographies of leaders like Mao Zedong, Zhou Enlai, Deng Xiaoping, Nie Rongzhen, Peng Dehuai, Xu Xiangqian, Zhang Aiping, and so on. Although these sources offer a general survey of the whole life of a given leader, specific information relating to nuclear affairs can nevertheless be found in these publications.
The third category includes the specialized military works of Chinese military leaders. There are many publications in the series Junshi wenxuan [Selected Works on Military Affairs], including collections for Mao Zedong, Zhou Enlai, Deng Xiaoping, Nie Rongzhen, Zhang Aiping, and Xu Xiangqian. Besides that, some figures' addresses or works on military affairs and foreign affairs offer some information about China's nuclear policy, such as:
Deng Xiaoping lun guofang yu jundui jianshe [Deng Xiaoping's Addresses on the Development of National Defense and the PLA];
Zhou Enlai waijiao wenxuan [Selected Diplomatic Papers of Zhou Enlai];
and Suyu wenxuan [Selected Works of Su Yu].
The fourth category includes the memoirs of key figures and other participants in China's nuclear program, as well as that of their family members. Prominent examples include:
Song Renqiong huiyilu [Song Renqiong's Memoir];
Shangao shuichang: Huiyi fuqin Nie Rongzhen [Memory of My Father Nie Rongzhen], by the daughter of Nie Rongzhen, Nie Li;
Cong zhanzheng zhong zoulai: liangdai junren de duihua [Coming from the War: the Dialogue Between Two Generations of Soldiers] by Zhang Aiping's son Zhang Sheng;
Li Xuge's Yuanzidan riji (1964-1965) [The Diary of Atomic Bomb, 1964-1965];
Wang Jingyan's Jinyintan wangshi: zai woguo diyige hewuqi yanzhi jidi de rizi [The Story of Jinyintan: My Days in China's First Nuclear Weapon Development Base];
Liu Boluo's Cong shouliudan dao yuanzidan: wode jungong shengya [From Grenade to Atomic Bomb: My Military Industry Career];
and Gu Xiaoying's Wo men de fuqin Zhu Guangya [Our Father Zhu Guangya].
There are also many short articles in journals and newspapers by these and other authors that recall certain figures or events related to China's nuclear development.
A fifth category of documentation includes the Chinese government's official publications on modern China's development. The typical ones are the specialized series of Contemporary China. There are three series which directly involve with nuclear issues, such as Dangdai zhongguo de guofang keji shiye [Contemporary China's Cause of Defense Science and Technology], Dangdai zhongguo dehe gongye [Contemporary China's Nuclear Industry] and Dangdai zhongguo dehangtian shiye [Contemporary China's Aerospace Cause].
Meanwhile, some presses of military and industrial departments published other specialized books on China's defense and military development, such as:
Huiyi yu zhangwang: xinzhongguo de guofang keji gongye [Memory and Expectation: New China's Defense Industry of Science and Technology, 1949-1989];
Zhongguo renmin jiefangjun liushinian dashiji: 1927-1987 [The CPLA's Chronicle, 1927-1987];
Mimi licheng: ji woguo diyike yuanzidan de dansheng [Secret Journey: The Record of the Birth of China's First Atomic Bomb];
Yitian: Gongheguo daodan hewuqi fazhan jishi [The Record of the Development of China's Nuclear Missiles];
Hangtian 40 nian huiyilu wenji [The Collection of 40 Years' Memory of China Aerospace];
and Liangdan yixing naxieshi [Those things about Liangdan Yixing].
The sixth category includes some writers and journalists' narration of certain leaders and scientists' roles and stories in China's nuclear progress. These include:
Lu Qiming and Fan Minruo, eds., Zhang Aiping yu Liangdan Yixing [Zhang Aiping and Liang Dan Yi Xing];
Kexue Shibao, ed., Qing lishi jizhu tamen: zhongguo kexuejia yu liangdan yixing [Let History Remember Them: Chinese Scientists and Liang Dan Yi Xing];
Wang Wenhua's Qian Xuesen shilu [The Record of Qian Xuesen's Life];
Ge Quanneng, ed., Qian Xuesen nianpu [The Chronicle of Qian Xuesen];
Chen Junze and Long Shouchen, ed., Lishi qibao: luobubo de huiyi [Detonation at Zero: The Memory of Luobubo];
Huang Daoqun's Huang Weilu yuanshi zhuanji [The Biography of Academician Huang Weilu];
Xu Luxi's Deng Jiaxian Zhuan [The Biography of Deng Jiaxian];
He Qing's Tu Shoue yuanshi zhuanji [The Biography of Academician Tu Shoue];
Guo Zhaozhen's Wang Ganchangzhuan [The Biography Wang Ganchang];
Yang Zhaode and Xiong Yanling's Qian Ji [Qian Ji] and Yang Jiaxi [Yang Jiaxi];
Taizhou City Archives, ed., Gongxun yuanshi Chen Fangyun [Outstanding Academician Chen Fangyun];
Wang Xia's Peng Hengwu [Peng Hengwu];
Guo Jieqing's Yao Tongbin [Yao Tongbin];
Zhao Jiuzhang [Zhao Jiuzhang]
Except Zhang Aiping, all the rest are distinguished scientists who contributed to the cause of Liang Dan Yi Xiang and San Zhua. There are many short articles in this regard as well.
Finally, the Research Association of Liang Dan Yi Xing History was founded in 2009 in China. They publish a Journal of Liang Dan Yi Xing History and set up its official website (http://www.ldyx.org/). One of the association's jobs is to collect related paper documents and oral histories. As such, it is a very important living source of China's nuclear history.
Be advised, they are just some of the open sources we can reach regularly and right now. There may be more coming in the future, as well as other methods, such as interviews with witnesses or participants of China's nuclear cause.
Many thanks go to Professor Xin Zhan from Northeast China Normal University, who contributed to the list of the sources above. 
About the Author
Lei Liu
ECNU-WWICS Cold War Studies Initiative Scholar;
Associate Professor, Ocean University of China: Fulbright Visiting Scholar
Read More
---