The Adventures of a Rookie in Central Asia's Archives
A Chinese agent of influence, Yeltsin on a tank, and a bag of stationary.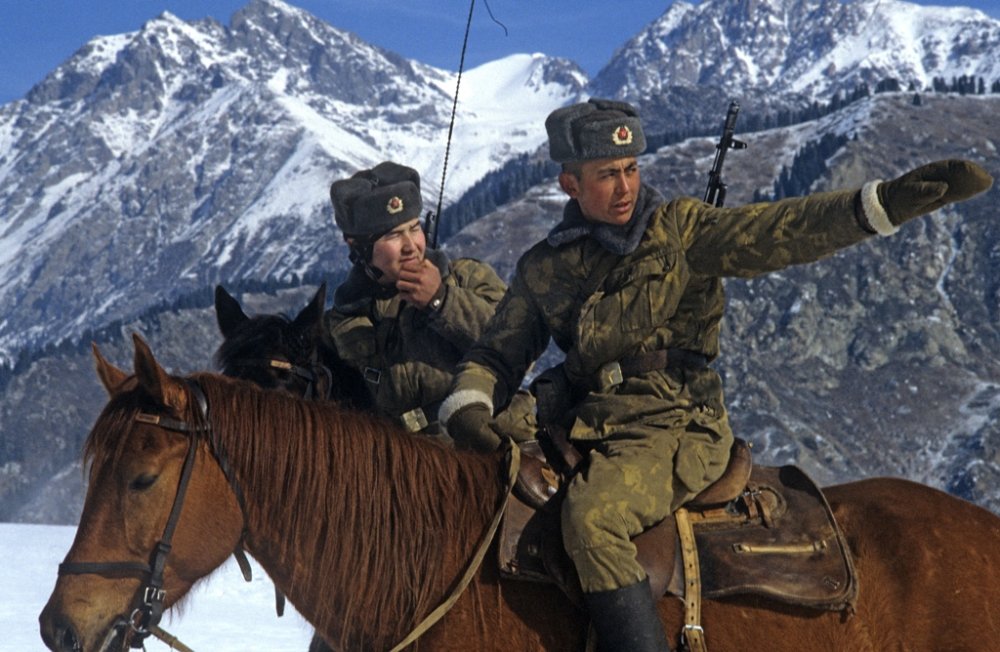 A Chinese agent of influence, Yeltsin on a tank, and a bag of stationary
Before embarking to Almaty—my first destination in Central Asia—I talked to many of my Chinese colleagues about my project on the Sino-Soviet border. They all shook their heads in disapproval, believing I would not be able to get much, if any, research done. But ignorance is bliss they say, so I arrogantly brushed off all of their concerns and proceeded with my archives trip to Kazakhstan and Kyrgyzstan.
Upon my arrival at the Central State Archive in Almaty, I was led directly to the deputy director's office: "Standard procedure," the staff explained.
In addition to my passport, I brought an introduction letter from my home institution in China—a detail one needs to take care of when planning to work in the archives of the former Soviet republics. The man looked at my passport and asked me what I was working on, and I replied: "a history of the Sino-Soviet border." He suggested I go to Moscow, where all related documents would be. "What about the KGB archives?" he added. "Didn't Yeltsin, standing on a tank, promise to open them? What a moronic idea by the way! These kinds of archival documents should never be declassified!"
"That's the spirit!" I thought to myself, though I simply replied out loud that I am interested in any bilateral activity in the border region, be it cultural, economic or other kind.
The deputy was just about to grant me access to the reading room, but then he noticed that my letter of introduction was printed on Chinese letterhead. He asked about the characters. I explained that I work in China. "I see… an agent of Chinese influence then…," he frowned. Suppressing laughter, I spent the next 10 or 15 minutes trying to prove a negative to Monsieur Poirot. In the end, he let me work in the reading room, but all of the documents I requested from storage first made a short trip to his office and only then, in reduced numbers, were they delivered to me. I am proud to say that not a single other researcher in the reading room enjoyed that kind of privilege. For some reason, the staff who carried my files back and forth asked when I was flying back home almost every day.
The Presidential Archive in Almaty had a very different attitude towards me. Although I had the honor of meeting a member of the archive's administration, this man turned out to be much younger, more forthcoming and less suspicious of the Chinese characters on my introduction letter. The staff in the reading room was very helpful and tried their best to create a productive work atmosphere. By the end of my stay at the Presidential Archive, I was even invited to give a talk about the archives in China, but my travel arrangements prevented me from doing so.
In Kyrgyzstan, I visited the Central State Archive of Social and Political Documentation and the Central State Archive of the Kyrgyz Republic. At both institutions, my passport was more important than my introduction letter (despite my worst expectations, my Chinese affiliation did not scare anyone). 
But Bishkek brought its own challenges. Just like in Kazakhstan, the staff tried their best to provide assistance, but one should keep in mind that no one knows your topic better than you do, so trusting your instincts is important. If few people work on similar topics in a particular archive, the staff might not be very well informed on what they have.
During one of the conversations with the staff at the reading room, I was informed that if I wanted photocopies, I had to purchase my own paper, as they had run out of theirs and they were not getting anymore until the beginning of the following month. The budget shortfall was serious. "We are assigned one pen each, and supposed to use it for 6 months," the staff member complained.
Since I had just arrived, I thought my experience would improve if I invested a tiny portion of my research budget and bought some additional stationary for the archive. An informal practice, this hardly constituted anything resembling a bribe. Yet, it did miracles. The attitude of the staff at the reading room changed markedly. At both archives, I left feeling satisfied with the work, and even made some friends. 
So here are a few pieces of advice a first-timer in Central Asia's archives might find useful:
1. Set your topic broadly. It helps when you are searching for documents, gives you some wiggle room, and generally helps you gain a better grasp of the available documents. It also might be a way to take the edge off sensitive subjects.
2. If you can avoid disclosing information about yourself that might change the attitude of the archive's staff, do it. Get an introduction letter from a partnering institution abroad, or use a passport that will generate a more favorable attitude, if you have more than one.
3. Be courteous to the staff. As you will soon find out, many of them transferred from other professions (a staff member in one of the archives confessed she studied to be a nurse) and only some have related training. Therefore, while following their lead, you need to try and see if there are documents which they are not aware of.
4. Unlike other archives I have been to, getting the document catalog might require some time. Staff will usually provide you with a guidebook, based on which you will decide what catalog to request. After several hours (or even an entire day), you will get your catalog and be able to request 5 to 10 files at a time.
5. Meet people who have done this before. This first trip made me realize how much more I need to learn about Central Asia. So just like Lenin taught us: "Study, study and study again".
6. It is customary in the countries of the former Soviet Union to thank a person who has helped you with a box of chocolates or some other token of appreciation (it does not have to be expensive). Doing so will probably also help make your next trip even more productive.
Since I mentioned meeting people who have done this before, I would like to thank those who provided important advice, assistance, put me in touch with the "right people," and have just been absolutely helpful all along the way. Niccolo Pianciola, Maria Blackwood, Claus Bech Hansen, Anna Whittington, Alun Thomas, Moritz Florin, Botakoz Kassymbekova and Tomasz Blusiewicz in one way or another participated in making my journey to Central Asia a more productive one, and their time and effort is very much appreciated.
About the Author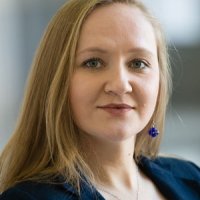 Alsu Tagirova
ECNU-Wilson Center Cold War Studies Institute Scholar;
Postdoctoral Fellow, Center for Cold War International History Studies, East China Normal University, Shanghai
Read More
---
History and Public Policy Program
The History and Public Policy Program makes public the primary source record of 20th and 21st century international history from repositories around the world, facilitates scholarship based on those records, and uses these materials to provide context for classroom, public, and policy debates on global affairs. Read more
Cold War International History Project
The Cold War International History Project supports the full and prompt release of historical materials by governments on all sides of the Cold War. Through an award winning Digital Archive, the Project allows scholars, journalists, students, and the interested public to reassess the Cold War and its many contemporary legacies. It is part of the Wilson Center's History and Public Policy Program. Read more