Ukraine's Political Agenda for 2022: European Integration, Deoligarchization, and Economic Growth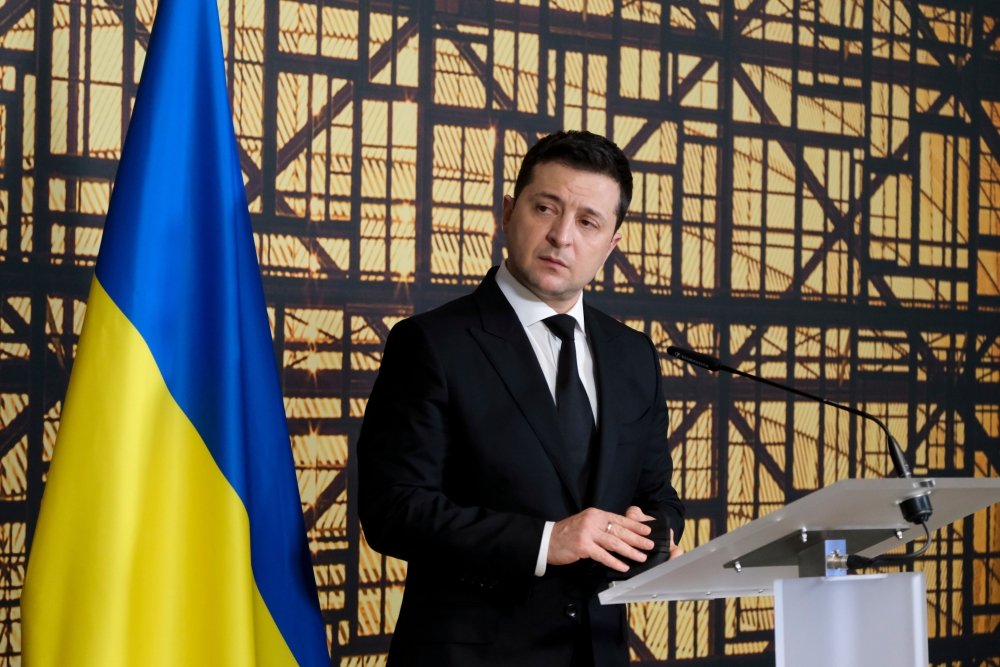 BY MYKHAILO MINAKOV
The new political season in Ukraine launched in a highly difficult situation. Expectations of further Russian aggression, the united stance of Western nations in support of Ukraine following President Joe Biden's infelicitous comments, and mounting economic challenges have made Ukrainian domestic politics even more complex since these three major issues stand in a contradictory relationship to one another. This new political complexity tests the ability of the Zelensky administration to successfully lead Ukraine in what promises to be a stormy 2022.
1. Ukraine's Security and New Twists to European and Euro-Atlantic Integration
Last year, the presidential team expended enormous effort to quickly achieving a membership perspective in the EU and NATO. Despite that effort, integration with the EU is so far limited to an Association Agreement and closer cooperation. Membership in NATO has been declared possible, but seemingly not soon. Now that the risks of a direct military conflict between Russia and Ukraine have grown, this result is bitter indeed.
The dispiriting results of 2021 are unlikely to dissuade the Zelensky administration from continuing its attempts at European and Euro-Atlantic integration. However, official Kyiv has moved on to other possibilities of forming a strategic partnership with European nations. In January 2022 the Ukrainian political class seems to be inspired by the idea of an alliance with the UK and Poland. The Lublin triangle—an informal grouping comprising Ukraine, Lithuania, and Poland—offers some hope in the way of indirect Euro-Atlantic integration; the latter two countries are already NATO members. The UK and the Baltic countries have started delivering military supplies to increase Ukraine's capacity to resist a possible Russian attack.
Kyiv's Western geopolitical choice seems to unite the ruling party and some opposition parties (European Solidarity, Holos/Voice, and Batkivshchyna). Also, over 50 percent of Ukrainians support membership in the EU (58 percent) and NATO (54 percent).
Despite the Zelensky administration's endeavors and a growing need for support of Ukraine as it faces the threat of a Russian military incursion, the policy priority of European and Euro-Atlantic integration will need to be pursued and united around for a much longer time—longer than a single presidential term. The Western nations do support Ukraine financially, politically, and with weapons. Yet in the winter of 2021–2022, Ukraine is on its own on a possible battlefield.
2. Deoligarchization: Further Steps, with Disheartening Results
The second political priority for President Volodymyr Zelensky's team is deoligarchization. Indeed, Zelensky has entered a critical phase of his presidency with the approval of the acts "against oligarchs" and against their incomes. In order to destroy the oligarchs' influence on society (through their control of mass media) and their illegitimate sources of wealth (siphoning funds from the state budget, tax evasion, ongoing privatization), two legal acts have already been approved, Act 5599 and Act 5600. The first act stipulates the creation of a special institution to identify individual oligarchs through an assets test and limit their influence on society, political groups, and government. The second act increases the costs of doing business for certain oligarchic groups. According to the calculations of Forbes.Ua experts, the proper implementation of these laws could cost the billionaire Rinat Akhmetov, a prominent opponent of Zelensky, up to $1 billion, while the costs for other oligarchs allegedly would be inconsequential.
These acts indeed hit some oligarchic groups, which led to an uptick in the media wars and political pressure on the president. But they failed to undermine the systemic nexus of business and government or help reform Ukraine's established anticorruption organizations, such as the Anti-Monopoly Committee, the state authority regulating competition; the Special Anti-Corruption Prosecutor's Office; or the National Anti-Corruption Bureau (NABU).
The president's team plans to address these drawbacks in its 20-step plan to combat the influence of the oligarchs. The plan document has not yet been made public, but leaked drafts show Zelensky's seriousness in fighting oligarchy at a more systemic level. The plan envisages strengthening the Anti-Monopoly Committee, reforming the Energy Commission, ensuring that penalties and limitations for oligarchs would touch their assets in foreign jurisdictions and offshore accounts, legalizing and normalizing some forms of lobbying, and taking several other steps that would sever the corrupt ties between the government and the oligarchic clans.
Deoligarchization efforts have already turned a number of parties and clans into the president's enemies. In 2021 the Medvedchuk group was sanctioned and its political influence was radically decreased; late in the year the media war between the presidential team and Rinat Akhmetov's group heated up; and ex-president Petro Poroshenko was accused of high treason, along with Medvedchuk, for alleged involvement in sales of Donbas coal. Poroshenko's assets were seized, and the court has obliged him to remain in Kyiv while free on bond.
Unlike European and Euro-Atlantic integration, deoligarchization does not unite the Ukrainian elites. Many of the steps taken against the oligarchs are seen as dubious in terms of their legality and constitutionality. The sanctions levied against Medvedchuk or Poroshenko, who are not only oligarchic figures but also leaders of opposition groups, may be politically motivated. The clashes with these rivals have contributed to the decline in Zelensky's popularity. A recent poll shows Poroshenko's popularity rating rising three percentage points, to 15.5 percent, while Volodymyr Zelensky's dropped more than two percentage points, to 17.4 percent. According to the same poll, support for Poroshenko's European Solidarity party rose from 13 percent to 16 percent, while support for Zelensky's Servant of People party dropped from 14.5 percent to 11.6 percent. 
In the face of a possible Russian incursion, any intensification of deoligarchization efforts at this time may weaken the political resilience of Ukraine. In that regard, ex-president Poroshenko issued a call for solidarity among Ukrainians and offered President Zelensky his help in uniting the people and defending the state—a broadly political jab at the incumbent.
3. Issues with Economic Growth and Infrastructural Development
According to the National Bank of Ukraine, the pace of Ukraine's economic growth has been slower than expected: GDP growth in 2021 barely reached 3 percent. Several economic sectors were hit by skyrocketing gas prices, the pandemics had a strong negative impact on household income for the second year in a row, and fiscal consolidation failed to support economic growth. And the threat of Russia's attack scares away investors—a factor that undermines the possibilities for economic growth even more.
One of President Zelensky's flagship projects, the Big Construction, was expected to boost Ukraine's economy and improve the country's aging infrastructure. In the framework of the project, Ukrainians are to get new roads and bridges, as well as rebuilt schools, hospitals, railway stations, and sport facilities. However, the project faces several challenges. First of all, many companies that implement the construction works derive the bulk of their materials from abroad, thus supporting more foreign than Ukrainian industries. Second, a project with a multibillion-hryvnia budget was an easy prey for corruption. According to the State Audit Service's report (as of December 20, 2021), out of an audited 60 billion UAH (slightly more than 2 billion USD), more than 30 billion UAH in spending was recognized as "used ineffectively." Some was allegedly misused in corrupt schemes promulgated by a younger generation of politicians.1
Economic growth is sorely needed for the impoverished population and for Ukraine's defense sector. Even though the Big Construction is supported by over 90 percent of Ukrainians, it does not create many jobs or help shore up the defense infrastructure. This issue is ever more contested between the pro-government and opposition groups and undermines the possibility of a productive dialogue for the common good in the coming months.
These three issues on the current Ukrainian political agenda can generate both stronger unity and deeper conflict, victory and disaster. Progress on these issues is likely to be severely affected by bellicose actions from Russia. So the coming weeks and months are a critical time for Ukraine's leaders and the international community to demonstrate wisdom and virtue in finding solutions to all three challenges.
Note: 
1See the analysis of this spending by the investigative journalist Yuriy Nikolov in print and video interviews.
The opinions expressed in this article are those solely of the authors and do not reflect the views of the Kennan Institute.
About the Author
---
Kennan Institute
The Kennan Institute is the premier U.S. center for advanced research on Russia and Eurasia and the oldest and largest regional program at the Woodrow Wilson International Center for Scholars. The Kennan Institute is committed to improving American understanding of Russia, Ukraine, and the region through research and exchange. Read more