U.S. Trade, North Korea Policies Bring Asia's Biggest Economies to Table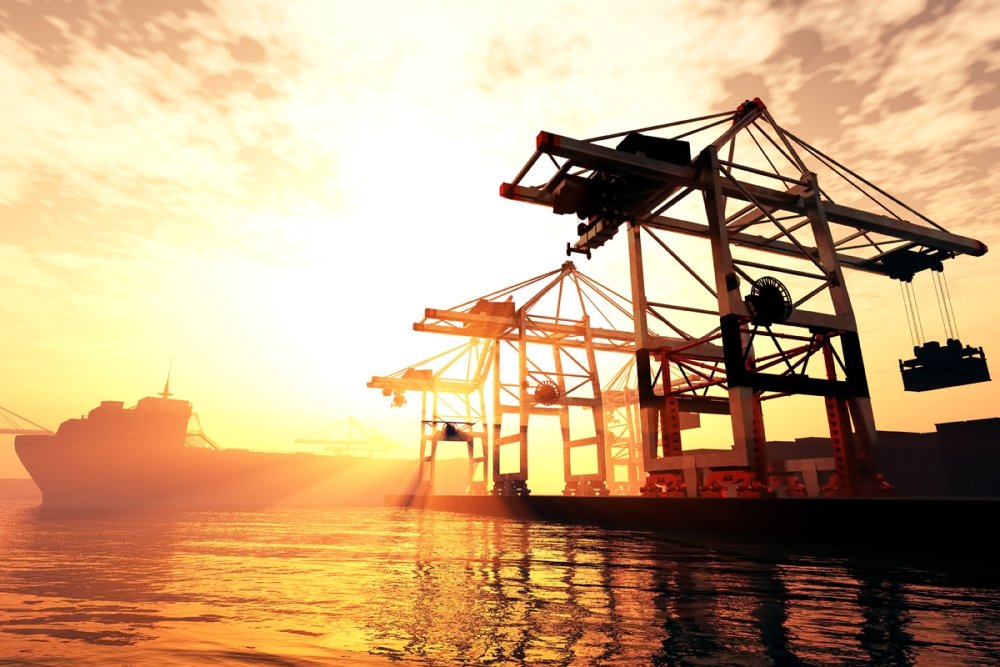 North Korea continues to dominate the headlines as all eyes are now on Kim Jong-un's upcoming meeting with President Donald Trump. But while Pyongyang's overtures to the outside world have repercussions for peace far beyond East Asia, there is also another significant development in the region that has not garnered as much media attention as what is happening in the Korean Peninsula, but is at least as significant for the region in the longer term. 
After over eight years of heightened diplomatic tensions, the foreign ministers of China and Japan met for the first time in Tokyo to focus on issues that could actually lead to greater cooperation between the two sides, namely on economic interests. The fact that Japanese Foreign Minister Taro Kono met with China's top diplomat, State Councilor Wang Yi, mid-April was a breakthrough unto itself. It highlighted the fact that the two biggest economies of Asia willing to set aside their significant political differences, which are many, to focus on issues of mutual concern.  The fact that the meeting took place only days before Prime Minister Shinzo Abe's visit to Mar-a-Lago for a bilateral meeting with President Trump also suggested that both Japan and China are willing to de-emphasize their differences on sensitive topics, like the ongoing territorial disputes in the East China Sea, to seek areas for cooperation particularly on the economic front. 
While the bulk of the U.S. trade deficit is with China at $375 billion, Japan ranks in at second place with a $69 billion deficit with the United States. At the latest bilateral summit meeting with President Trump, Prime Minister Abe failed to get Japan among those nations temporarily exempted from the steel and aluminum tariffs imposed under the Section 232 provision citing national security concerns. The fact that Japan was unable to join the ranks of the European Union, Canada, Mexico, South Korea, and Mexico was a blow for Tokyo at a time when Japan sees itself as a key U.S. ally to ensure stability in an increasingly turbulent region. It was also seen as a personal blow for Prime Minister Abe who has touted his personal connection with President Trump over the past year. 
China, meanwhile, has not shied away from confronting a White House that has been raising tariffs on a wider array of Chinese goods, to the tune of hundreds of billions of dollars for both sides. While fears of a trade war breaking out and hurting global economic growth remain, expectations for a de-escalation of trade tensions are rising as Treasury Secretary Steven Mnuchin and U.S. Trade Representative Robert Lighthizer are expected to be in Beijing in early May at the request of the Chinese authorities. 
In short, both Tokyo and Beijing have been flummoxed by the seismic shifts in U.S. trade policy. At the same time, with the United States having no interest pursuing multilateral trade deals including the Trans-Pacific Partnership agreement, there is greater motivation for China and Japan to look to concluding the Regional Comprehensive Economic Partnership (RCEP) agreement in an effort not only to facilitate regional trade, but also to further political ties as well. Certainly, Japan and China are both closely monitoring the latest developments in the Korean Peninsula as the Seoul and Washington take the lead in negotiating with North Korea. 
Yet just how far Japan and China will be able to see eye to eye in spite of their growing mutual interests remains to be seen as their rivalries continue. Nonetheless, the fact that Shinzo Abe is slated to meet with Xi Jinping in May has been in part due to concerns about U.S. trade policies on the one hand and worries about dealing with North Korea on the other. Leaving aside whether the two sides will be able to reach a consensus, Xi and Abe will without doubt have plenty to discuss when they meet. 
The views expressed are the author's alone, and do not represent the views of the U.S. Government or the Wilson Center.  Copyright 2018, Asia Program.  All rights reserved.
About the Author
Shihoko Goto
Director for Geoeconomics and Indo-Pacific Enterprise and Deputy Director, Asia Program
Shihoko Goto is the Director for Geoeconomics and Indo-Pacific Enterprise and Deputy Director for the Asia Program at the Wilson Center. Her research focuses on the economics and politics of Japan, Taiwan, and South Korea, as well as U.S. policy in Northeast Asia. A seasoned journalist and analyst, she has reported from Tokyo and Washington for Dow Jones and UPI on the global economy, international trade, and Asian markets. A columnist for The Diplomat magazine and contributing editor to The Globalist, she was previously was a donor country relations officer for the World Bank and has been awarded fellowships from the East-West Center and the Knight Foundation, among others.
Read More
---
Asia Program
The Asia Program promotes policy debate and intellectual discussions on U.S. interests in the Asia-Pacific as well as political, economic, security, and social issues relating to the world's most populous and economically dynamic region.  Read more