US, Ukrainian, and European Energy Security: How Do We Defend It?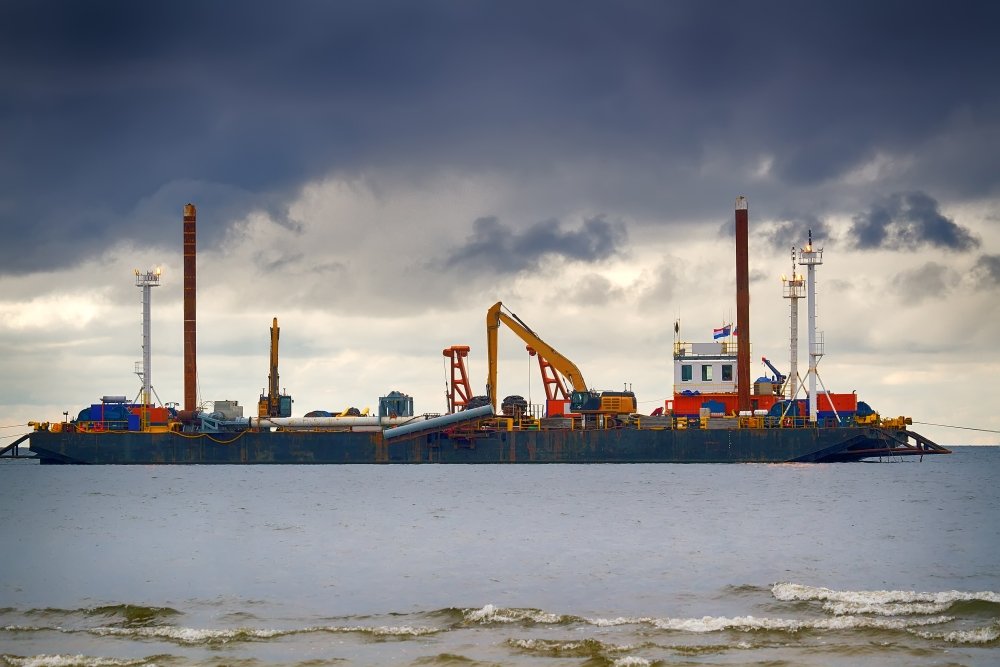 BY OLGA BIELKOVA
Since Ukraine declared independence in 1991, the United States has been a true friend and a stalwart defender of the country's often threatened sovereignty. Regardless of which political party has controlled the White House, bipartisan support for Ukraine has never wavered.
As the incoming Biden administration formulates its transatlantic energy strategy, we believe three issues rise above the rest in importance: completely and irreversibly terminating Russia'sNord Stream 2 andTurk Stream 2 natural gas pipelines, ending Gazprom's monopolistic control on pipelined gas exports from Russia, and strengthening our transatlantic partnership on energy transition.
Europe is largely united on these priorities, despite a few notable holdouts. With respect toRussian subsea streams, designed to bypass Ukraine, US opposition on both sides of the aisle has been a constant and positive force. The transatlantic imperative to stop thosepipelines of deception has never been stronger.
Proponents of Nord Stream 2 would have us believe that the final outcome is all but certain. Such fatalism has no merit: previously imposed US sanctions on Russia have worked and, with the passage of the National Defense Authorization Act for Fiscal Year 2021, have now beentightened further.
Despite the misinformation campaigns designed to create an appearance of continued progress, Nord Stream 2 has been able to add only 2.6 km of undersea pipeline since December. And even that bit is in shallow waters and not subject to US sanctions.
In a recent report, the Congressional Research Servicenoted that Nord Stream 2 will "leave some countries more vulnerable to supply cutoffs or price manipulation by Russia, and increase Ukraine's vulnerability to Russian aggression." That outcome would undermine the security of NATO countries in Central and Eastern Europe and further threaten Ukraine's sovereignty. It is now time for the United States, the EU, Germany, and Ukraine to come together and end the Nord Stream 2 and Turk Stream 2 efforts for good. Any other outcome would leave the transatlantic community weaker and more disunited.
Diversification of gas supplies, not transit routes, is theEU's stated objective. To achieve this, the transatlantic community must impel Gazprom to abandon its monopolistic hold on transit pipelines inside Russia and grant unfettered access to other producers, whether they are fromneighboring gas-endowed Central Asian states or are Russia's own energy majors, such as Novatek and Lukoil.
Thankfully, the EU appears poised to crack down onMoscow's market manipulation. Under the leadership of Trade Commissioner Valdis Dombrovskis, the EU has published a report detailing market distortions in Russia that highlights egregious examples of market manipulations, such as Gazprom's monopoly on gas exports. Ukraine has unbundled transit from production, despite strong domestic opposition, and has done so while remaining in compliance with EU regulations. Europe should make Russia's access to its market contingent on the same.
Finally, Ukraine would welcome stronger cooperation with both the United States and the EU on its energy transition. In Ukraine, we are keen to contribute to the EU Green Deal priorities. But we also know that, for the coming decades, natural gas will continue to play a pivotal role in Europe's decarbonization. TheInternational Energy Agency (IEA) estimates the global demand for gas to hover around 40 percent of total energy consumption over the next twenty years.
It is difficult to overstate the positive role liquefied natural gas (LNG) from the United States, Qatar, Algeria, and other countries has played in enhancing European market competition and energy security. The GTSOU (Gas Transmission System Operator of Ukraine) is currently evaluating opportunities to tap into LNG terminals in Turkey, Greece, Croatia, and Poland to further diversify Ukraine's supply portfolio. The transatlantic synergies in this space are virtually limitless.
The full transition to renewable sources remains an objective for the long term, but the phaseout of coal in electricity production has already delivered significant climate dividends. TheIEA calculates that in 2019, "coal-to-gas fuel switching for power generation avoided 100 [metric tons] of CO2 in advanced economies and was particularly strong in the United States." And an industry association, Gas Infrastructure Europe,contends that natural gas, and LNG in particular, would be key to delivering on the EU Green Deal.
Ukraine's extensive gas storage and transit network clearly have a role to play in Europe's journey toward decarbonization by 2050. The energy transport industry as a whole is contemplating its role beyond the facilitation of coal-to-gas switching. As new technologies emerge, such as hydrogen storage and transit, Ukraine stands ready to deploy its infrastructure in combating climate change. Together with the United States and the EU, we can accelerate the energy transition.
Transatlantic energy cooperation has underwritten US, European, and Ukrainian collective security and prosperity for years. No disagreements, small or large, on tactics, emerging technologies, or specific pipelines can take away from the overarching objectives of improved energy security, greater diversification of gas supplies, and the eventual decarbonization of our economies. "Stronger together" is the motto that has served us well. Ukraine as a country and GTSOU as a state-owned gas transit company are eager to implement this shared vision.
The opinions expressed in this article are those solely of the authors and do not reflect the views of the Kennan Institute.
About the Author
Olga Bielkova
Director, Government and International Affairs, GTSOU
Olga Bielkova is Director of Government and International Affairs, GTSOU. Previously, as a member of the Ukrainian parliament (2012–2020), her legislative work focused on market reforms, energy policy, and European integration.
Read More
---
Kennan Institute
The Kennan Institute is the premier U.S. center for advanced research on Russia and Eurasia and the oldest and largest regional program at the Woodrow Wilson International Center for Scholars. The Kennan Institute is committed to improving American understanding of Russia, Ukraine, Central Asia, the Caucasus, and the surrounding region though research and exchange. Read more