Using tech to fight the virus: How much privacy are South Koreans relinquishing in the battle against COVID-19?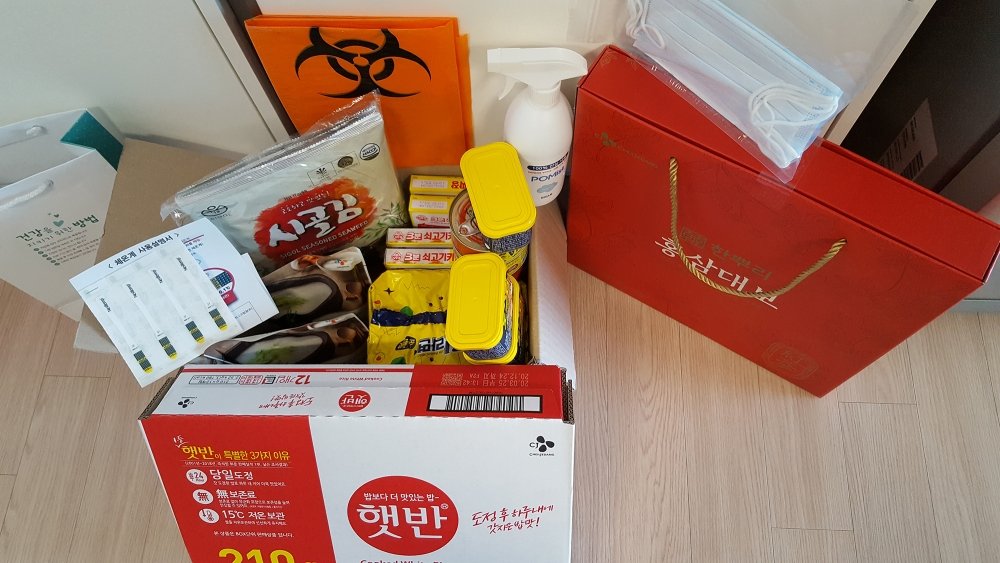 The South Korean student seemed just fine when she returned to Seoul from school in Boston earlier this month. No cough, no fever. Immigration authorities warned her to stay home and self-quarantine for two weeks. But she was upset that coronavirus had forced her family to cancel a vacation in Hawaii so her mother took her to the southern Korean island of Jeju as consolation.
On Day 1 of their Jeju vacation, the student started feeling ill. After returning home to Seoul, both she and her mother tested positive for COVID-19. Investigators immediately swooped in to recreate every step of their travels, scouring surveillance footage, cellphone records, and credit card statements. Twenty Jeju businesses shut down as a precaution, and more than 90 people went into self-quarantine.
Angered by their defiance of the self-quarantine order, the governor of Jeju said he would sue the student for more than 132 million South Korean won ($100,000) in damages. It is a case that has sparked debate, with some petitioning in support of punishment and others questioning whether the public vilification in the name of national good is a violation of privacy.
South Korea has been lauded for flattening the curve of COVID-19 with its lightning fast, coordinated response — rightly so — but its methods have also raised questions about whether the government is going too far with technology and surveillance in the name of the public good.
As I laid out in a piece for Prospect magazine, South Korea's success so far in flattening the curve is not just a matter of luck or a difference in culture. It's about planning and preparation. South Korea's strategy was to test quickly and widely in order to track and stop the path of the contagion, and to institute strict guidelines on social distancing and self-quarantine.
One key element of that strategy was to coordinate access to information.
In the wake of a deadly Middle East Respiratory Syndrome (MERS) outbreak in 2015, South Korea revised its Infectious Disease Control and Prevention Act to require the government to "promptly disclose information" that could prevent the spread of infectious diseases, such as "the movement paths, transportation means, medical treatment institutions, and contacts of patients of the infectious diseases."
For our intern Hazel Lee, who returned to Seoul late last month, that meant getting her temperature checked upon arriving at the airport. After confirming that she had no symptoms of COVID-19, she was instructed to download the government's self-quarantine app, which requires her to log in twice a day for two weeks and to enable the GPS on her phone so the app can monitor her movements.
Since then, South Korea has taken stricter measures at the border by testing all international arrivals for COVID-19, shuttling them from the airport to the Olympic Stadium in Seoul. On the first day of the new regulations, eight foreigners were denied entry after refusing to self-quarantine for two weeks at a government facility.
If Hazel falls ill, she can call a hotline, check online, or let any of South Korea's popular mapping sites locate one of the country's 600-plus pop-up, mobile, and drive-thru clinics nationwide to get a COVID-19 test. Results come back by text within hours.
Meanwhile, local authorities leave care packages on the doorsteps of residents in self-quarantine. Jihan Kim, another Wilson Center intern, shared a photo of the self-quarantine kit sent by his local district office two days after his arrival: masks, sterilizer and antiseptic, a thermometer, a hazmat disposal container. Also in his kit: enough food to tide him over for two weeks, including a 12-pack of microwaveable rice, soup, seaweed – and Spam, a legacy from the Korean War. The crowning glory: a box of high-end ginseng, prized for its medicinal qualities.
For a friend whose test came back positive, intern Matthew Kim says officials in hazmat gear arrived to accompany her to the hospital. The next day, a cleaning crew swept through the home to disinfect it. The rest of the family was ordered to self-quarantine for two weeks or face a fine of $2,500.
Meanwhile, investigators jumped in to retrace her steps, checking mobile phone records, credit card charges, and CCTV footage in order to reach out to every person she may have exposed.
Details about confirmed cases are uploaded to a national database that is available online. Local authorities push out texts to area residents to alert them of an infection in their neighborhood and refer them to local social media chats for more details about the person's age, gender, and travel history.
It's a remarkable use of technology and an impressive example of coordination and communication among federal, regional and local agencies, as well as between the public and private sectors. The careful planning and quick action allowed South Korea to move rapidly to produce test kits to diagnose COVID-19 as well as develop apps and websites to disseminate information at a moment when time is of the essence. It has allowed South Korea to gain control over the outbreak without completely shutting down the country — or its economy.
But the pandemic plan comes with a price: South Korea's residents have given up a certain measure of privacy as part of the national campaign to control the outbreak.
Hazel must log into the government app every morning and evening; if she forgets, a reminder is sent by text. If she still doesn't respond, a health official will show up on her doorstep. And if she strays too far from home, a GPS alert will prompt local authorities to reminder her to return to self-quarantine.
Like the mother-daughter who vacationed on Jeju, not everyone has complied with the self-quarantine orders. In the latest development, authorities reportedly are considering electronic wristbands to track those required to remain in self-quarantine.
When it comes to national emergencies, it would be no problem for me to sacrifice my privacy if the measures ensure our safety
I asked JeongHyeon Oh, one of our South Korean junior scholars, whether he was willing to give up privacy in favor of the national good.
"When it comes to national emergencies, it would be no problem for me to sacrifice my privacy if the measures ensure our safety," he wrote.
JeongHyeon noted that Article 37 of South Korea's Constitution grants the government the authority to restrict citizens' rights and freedom "when necessary for national security, the maintenance of law and order or for public welfare." 
"In my opinion, COVID-19 is spreading quickly, and the disclosure of patient information is indispensable. The information not only lets people avoid the area of the outbreak, but also encourages people who were there to be examined quickly," he wrote. "That's why the government needs patients' information, and to me this is worth sacrificing privacy."
Whether that approach can be replicated in the West, where medical privacy is so prized and protected, is a question that the United States, Britain, and other democracies need to confront as they consider how to contain and control their outbreaks without trampling on individual rights. In the United States, such sweeping surveillance would likely require federal legislation.
If the public feels as though they are being misled or misinformed, their willingness to make sacrifices — in this case social distancing — is reduced.
The guiding principle during this crisis should be sharing more rather than less, says I. Glenn Cohen, a bioethics professor at Harvard Law School.
"Public health depends a lot on public trust," he told the New York Times. "If the public feels as though they are being misled or misinformed, their willingness to make sacrifices — in this case social distancing — is reduced."
"That's a strong argument for sharing as much information as you can," he said.
Indeed, in South Korea, the government's coordinated plan of action may have engendered public trust in the government.
"Of course, there might be some concerns, but I do not believe the government will become authoritarian. I still believe in the system of the government," said JeongHyeon, our South Korean scholar. "By prioritizing the national good, everyone will benefit."
Jean H. Lee is director of the Hyundai Motor-Korea Foundation Center for Korean History and Public Policy at the Wilson Center and a former AP bureau chief in Seoul and Pyongyang. Reach out to her on Twitter and Instagram @newsjean.
Do Kyung Ryuk, JeongHyeon Oh, Hazel Lee, Jihan Kim, and Matthew Kim contributed to this blogpost.
The views expressed are the author's alone, and do not represent the views of the U.S. Government or the Wilson Center. Copyright 2020, Asia Program. All rights reserved.
About the Author
Jean H. Lee
Former Public Policy Fellow;
Journalist and former Pyongyang Bureau Chief, Associated Press
Read More
---
Asia Program
The Asia Program promotes policy debate and intellectual discussions on U.S. interests in the Asia-Pacific as well as political, economic, security, and social issues relating to the world's most populous and economically dynamic region.  Read more
Hyundai Motor-Korea Foundation Center for Korean History and Public Policy
The Center for Korean History and Public Policy was established in 2015 with the generous support of the Hyundai Motor Company and the Korea Foundation to provide a coherent, long-term platform for improving historical understanding of Korea and informing the public policy debate on the Korean peninsula in the United States and beyond. Read more