What's Navalny Fighting For?
BY MAXIM TRUDOLYUBOV
Many in Russia were wondering whether Alexei Navalny, Russia's anticorruption crusader, who survived a poison attack last August, would go back to Russia after his treatment in Germany. The Russian authorities made it clear that Navalny would not remain at large if he returned.
Navalny returned last Sunday, whereat he was duly detained at the border, charged with violating probation, and sentenced to thirty days in prison. On Monday, when Navalny was already imprisoned, the oppositionist's organization, the Anti-Corruption Foundation (FBK, in its Russian initials), released a video that rocked the Russian internet. The story, recorded by Navalny prior to his arrest, detailed a property on Russia's Black Sea coast that, the authors claimed, belonged to President Vladimir Putin personally.
"Putin's palace" is worth $1.35 billion and is being built through a network of intricate corruption schemes, the report alleges. The estate, located not far from the southern Russian city of Gelendzhik, is owned by a private company, and all proof of connection to Putin is circumstantial, including the fact that it is protected by the Federal Guard Service, an agency tasked with protecting Russia's highest-ranking officials. Putin's spokesperson Dmitry Peskov said the Russian president had nothing to do with the building and an enormous plot of land attached to it.
Navalny's video, complete with English-language subtitles, was fast approaching 60 million views on YouTube as of this writing. The story of the palace has become the most watched Russian-language nonentertainment video on YouTube ever, industry experts said.
During years of high-profile investigations, Alexei Navalny has revealed a lot of various dirty secrets behind the Russian elites' polished exterior. But one thing that keeps recurring in most of his stories is the Russian border. It changes people, and it changes the meanings of words. A person at the center of Navalny's investigation could be a prosecutor or an MP in Russia, but after crossing the Russian border he or she might turn into a European investor protected by British or Italian or Spanish law.
What happened to Navalny last August was recognized in the West as the use of a banned nerve agent, but in Russia it was described as "impaired carbohydrate metabolism," a condition Navalny was officially diagnosed with after the attempted poisoning. The same linguistic legerdemain will now apply to that large piece of real estate on the seaside. Everyone who does not buy the state-run media's version of the events will call it "Putin's palace"; others will refer to it as a "recreational camp" or just somebody's "private property."
In Russia, Navalny keeps saying, government officials impersonate jingoistic patriots, whereas once in the West they enjoy comfortable incomes and Western lifestyles. For years, Navalny has been turning back accusations of foreign influence and a lack of patriotism on his accusers. It's they who are unpatriotic, they who are susceptible to foreign influence through their personal ties to Western interests.
Navalny has insisted for years that, for a politician, crossing the national border to visit his or her foreign residence is not a personal matter. An oppositional politician leading a campaign such as his could not possibly have remained in Germany after medical treatment. Had Navalny chosen the path of a prominent political exile, he would have lost most of his credibility at home. He would have lost the kind of moral high ground that has allowed him to accuse Russian officials of hypocrisy.
Crossing the border east, back into Russia, was the only way for Navalny to keep his voice heard and his investigations believable. He has confronted President Putin, a leader who has never shied away from using brute force against his opponents. In such an asymmetric fight, moral superiority is the only kind of superiority that is available to an underdog. And Navalny has been adamant in pursuing the duel.
There is still a long way to go for Navalny and his team in their quest to win the trust of Russian citizens. In their own territory—which is defined by the reach of Russian television channels rather than by Russia's state borders—Russian officials enjoy an "interpretative primacy." In other words, their reading of events is still highly influential among Russian-speaking audiences. Those accusations "were funny to read," the Russian foreign minister Sergey Lavrov said when asked about the story of Navalny's poisoning. Those publications are merely a "legalization of US spy agencies' material," President Putin said about Navalny's investigation into his own attempted murder.
The simple psychological trick that the Russian authorities are using against the FBK is that the organization is working in the interests of foreign powers. Russia's state-run channels are losing influence to social media, but television is still able to get the Kremlin's message out and sow enough doubt for the mass audiences to trust an outspoken Kremlin critic.
Navalny's goal is to make sure things are called the same beyond Russia's borders and within them. According to a recent study, 55 percent of those polled did not think Navalny was a victim of a deliberate poison attack, while 33 percent of those polled thought he was.
The task is even more complicated than that. The Russian president and his inner circle are very careful to observe the letter of the Russian law, which they themselves helped create. They are also mindful of the legislation of other countries. Throngs of Russian and international lawyers are working on complex legal and financial schemes that allow Russian officials to keep their modestly paid government positions and enjoy the life of wealthy rentiers abroad. Charges of high-ranking corruption or money laundering among the Russian elites are rare.
Under Russia's current political system, proving any wrongdoing in a case like that of "Putin's palace" is unthinkable. The discussion therefore is held outside the domain of the law. Essentially, it's a conversation about what is just and what is fair. Is it fair for a president of a country like Russia to enjoy the kinds of decadent riches that are shown in Navalny's film?
Only a real political transformation will pave the way for turning the current allegations into actual charges that could stand in a court of law. Reaching that stage is Navalny's ultimate goal, still a distant one. One aspect of Russia's history might sound reassuring to the oppositionist. On at least two historical occasions, a heightened discussion of all things just and fair preceded a political transformation, the philosopher Nikolaj Plotnikov tells me. Those two periods were the two decades immediately preceding the 1917 revolution and the years 1986 to 1991, which were followed by the collapse of the Soviet Union.
The opinions expressed in this article are those solely of the authors and do not reflect the views of the Kennan Institute.
About the Author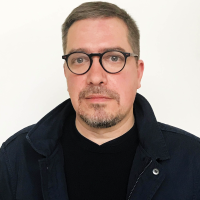 Maxim Trudolyubov
Senior Advisor; Editor-in-Chief, Russia File;
Editor-at-Large, Meduza
Maxim Trudolyubov is a Senior Fellow at the Kennan Institute and the Editor-at-Large of Meduza. Mr. Trudolyubov was the editorial page editor of Vedomosti between 2003 and 2015. He has been a contributing opinion writer for The International New York Times since the fall of 2013. Mr. Trudolyubov writes The Russia File blog for the Kennan Institute and oversees special publications.
Read More
---
Kennan Institute
The Kennan Institute is the premier U.S. center for advanced research on Russia and Eurasia and the oldest and largest regional program at the Woodrow Wilson International Center for Scholars. The Kennan Institute is committed to improving American understanding of Russia, Ukraine, and the region through research and exchange. Read more