CTRL Forward
Welcome to CTRL Forward, a product of the Science and Technology Innovation Program at the Wilson Center. This is a space for quick insights on the latest science and technology policy, for non-scientists.
Open Science and Intellectual Property: Using Open Licenses to Open Your Science
As open science expands its impact, many conversations focus on the important work of documentation and dissemination, building a culture of sharing within communities of scientists (professional and not), and asking all scientists to share all parts of their scientific process broadly and without reservation. But what is the role of intellectual property rights, and copyright, in this pursuit?
Read more
Event Summary | Assessing the AI Agenda: Policy Opportunities and Challenges in the 117th Congress
Artificial intelligence (AI) occupies a growing share of the legislative agenda. On December 3rd, the Wilson Center's Science and Technology Innovation Program (STIP) hosted its first all congressional staff panel "Assessing the AI Agenda in the 117th Congress." This bipartisan, bicameral event brought panelists together with an array of perspectives on AI--including graduates of The Wilson Center's Technology Labs, a series of educational seminars on for Congressional (and soon, Executive) staff. Together, panelists discussed the greatest legislative achievements of this Congress, and challenges needed to be addressed next year.The result of this discussion is the start of an AI agenda for the 117th Congress.
Read more
Six Months after Earth Day: Collaborations Around Six Citizen Science Grand challenge Questions through Earth Challenge 2020
April 22, 2020 marked the 50th anniversary of Earth Day. While original plans of a large-scale celebration and campaign around citizen science required rethinking and adjustment, the movement that is Earth Day continued with strength, determination, and--in 2020--science.
Read more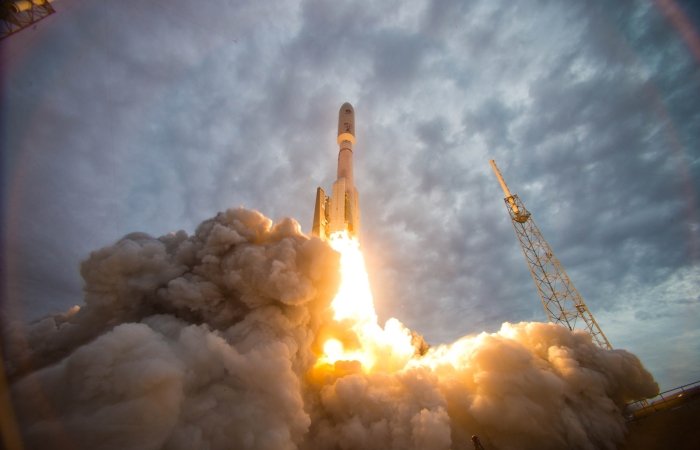 Cybersecurity Threats in Space: A Roadmap for Future Policy
Much of the world's critical infrastructure is heavily dependent on space, specifically space-based assets, for its daily functioning. Essential systems -- such as communications, air transport, maritime trade, financial services, weather monitoring and defense -- all rely heavily on space infrastructure, including satellites, ground stations and data links at the national, regional and international level. This dependence poses a serious, and yet frequently underrecognized, security dilemma -- especially cyber threats -- for critical infrastructure providers and policymakers alike. 
Read