CTRL Forward
Welcome to CTRL Forward, a product of the Science and Technology Innovation Program at the Wilson Center. This is a space for quick insights on the latest science and technology policy, for non-scientists.
Open Source Software and Cybersecurity: How unique is this problem?
Open systems aren't inherently less secure than their proprietary counterparts, and open source code is not inherently less secure than proprietary code. Instead, Open Source Software (OSS) poses familiar cybersecurity challenges. Despite this, focusing on the security of OSS is broadly beneficial.
Read more
Event Summary | Pioneering Space Force: A Fireside Chat with General John W. "Jay" Raymond
United States Space Force General John "Jay" Raymond and the Wilson Center's Mark Kennedy discussed the past, present, and future of the Space Force in a fireside chat hosted by the Science and Technology Innovation Program.
Read more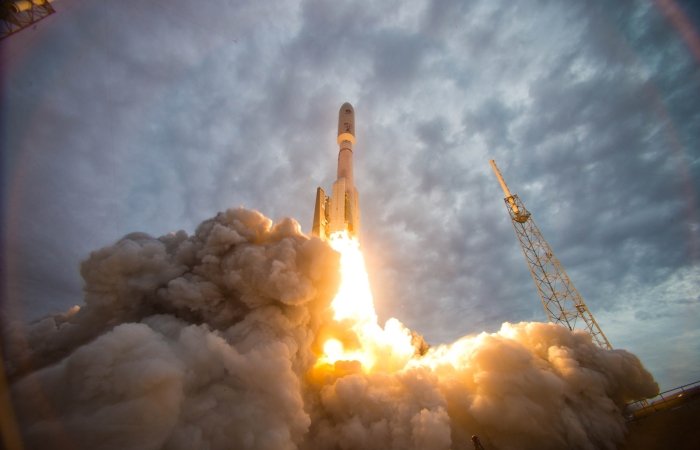 Cybersecurity Threats in Space: A Roadmap for Future Policy
Much of the world's critical infrastructure is heavily dependent on space, specifically space-based assets, for its daily functioning. Essential systems -- such as communications, air transport, maritime trade, financial services, weather monitoring and defense -- all rely heavily on space infrastructure, including satellites, ground stations and data links at the national, regional and international level. This dependence poses a serious, and yet frequently underrecognized, security dilemma -- especially cyber threats -- for critical infrastructure providers and policymakers alike.
Read more
Cryptocurrency as the New Frontline in the Russian Invasion of Ukraine
Ukranian Vice Prime Minister Mykhailo Fedorov requested that centralized cryptocurrency exchanges freeze Russian digital wallets to prevent financial transactions and payments by Russia through alternative means, including cryptocurrency exchanges. To put this appeal into perspective, we thought it vital to understand the cryptocurrency exchange structure and how it might be used as a tool of limiting payment systems in concert with, and, perhaps beyond those sanctions imposed by the government.
Learn more
Separating Fact from Fiction: Debunking Four 5G Myths
We walkthrough four common 5G myths and, in the process of debunking them, offer an introduction to the fifth generation of mobile networks.
Learn more