CTRL Forward
Welcome to CTRL Forward, a product of the Science and Technology Innovation Program at the Wilson Center. This is a space for quick insights on the latest science and technology policy, for non-scientists.
Don't Stay In Your Lane: How Cross-Sector Collaboration Could Help Counter Risks in Cyberspace
A summary of "Hack the Capitol 3.0" hosted by the Wilson Center's Science and Technology Innovation Program, in partnership with The ICS Village, Cyber Bytes Foundation, and R Street Institute, highlighting critical infrastructure considerations in cybersecurity from government, industry, and press perspectives.
Read
Perfecting‌ ‌the‌ ‌"Perfect‌ ‌Weapon":‌ ‌Stepping‌ ‌Up‌ ‌the‌ ‌U.S.‌ ‌Cybersecurity‌ ‌Game‌
An event summary for the October 13, 2020 event, "The Perfect Weapon: David Sanger Discusses Upcoming HBO Documentary."
Read
Open Tools Create New Pathways to the Circular Economy
The circular economy is a framework that can reduce the environmental impact of production by promoting the repair, reuse, and recycling of consumer goods. While promising to close the loop on waste, this framework presents many challenges to implementation. Can publicly available or "open" tools address these challenges in a way that is impactful and accessible?
Read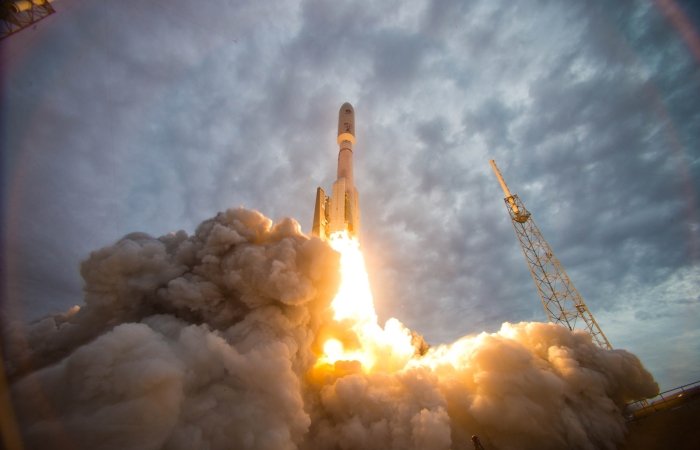 Cybersecurity Threats in Space: A Roadmap for Future Policy
Much of the world's critical infrastructure is heavily dependent on space, specifically space-based assets, for its daily functioning. Essential systems -- such as communications, air transport, maritime trade, financial services, weather monitoring and defense -- all rely heavily on space infrastructure, including satellites, ground stations and data links at the national, regional and international level. This dependence poses a serious, and yet frequently underrecognized, security dilemma -- especially cyber threats -- for critical infrastructure providers and policymakers alike. 
Read
Distributed Production, A Step Towards the Circular Economy
Unlike the "take-make-waste" economy of traditional manufacturing, the circular economy is a paradigm that imagines a different future. The circular economy is based on products designed to be durable, repairable, and reusable.
Read more