Need to Know Podcast Series
The Need To Know podcast is a production of the Office of Congressional Relations at the Woodrow Wilson International Center for Scholars. Each episode we will bring our nonpartisan research to life through interviews with experts and practitioners covering the world. Our goal is to bring the best independent research, open dialogue and actionable ideas to congressional staff, policy makers, and anyone else who needs to know.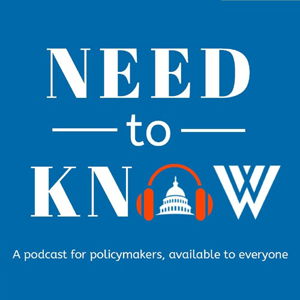 To Listen, Select Your Preferred Platform Below:
SoundCloud | Spotify | Google Podcasts | Apple Podcasts
Your search did not return any results. Please try another search.