The Blue Planet Turns Green: Algae Fouls Waters as the World Struggles to Grow More Food in a Changing Climate
Overview
As the world struggles to feed itself – using more land and more water – nutrient runoff from intensified agricultural production has triggered a systemic ecological threat. Toxic algae blooms in rivers, lakes, estuaries, and deltas erupt annually on major water bodies from Lake Erie and the Mississippi River to Australia's Darling River and China's Yangtze River Delta. They are fouling public drinking water systems and affecting the health of millions of people. While warmer temperatures are exacerbating the blooms, recent reporting reveals little regulation or effective responses to solving this growing threat that affects water supplies, ecological stability, and some of the most biodiverse places on the planet.
Speakers at this panel will discuss the causes, consequences, and solutions to this escalating challenge in the United States and China. Keith Schneider (Circle of Blue) will share insights from a 6-part series into the drivers of Lake Erie's toxic algae blooms, Laura Johnson (National Center for Water Quality Research) will review the causes of blooms and highlight innovative solutions being researched by scientists and deployed by state governments and NGOs in the Great Lakes Region. Yuxiang Wang (Queens University) will talk about innovative solutions to halting algae blooms in China. Britt Groosman (Environmental Defense Fund) will discuss some of the obstacles and opportunities for China and the United States to adopt climate-smart agriculture to address algae pollution. 
This webinar is part of the China Environment Forum's Cultivating US and Chinese Climate Leadership on Food and Agriculture project and Vulnerable Deltas Initiative.  
Circle of Blue's Harmful Algae Project was made possible by the Fred A. and Barbara M. Erb Family Foundation, and the Joyce Foundation.
Panelists
Keith Schneider
Senior Editor and Chief Correspondent, Circle of Blue 
Laura Johnson
Director of the National Center for Water Quality Research, Heidelberg University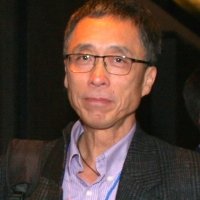 Yuxiang Wang
Associate Professor of Regulation of Metabolism in Animals, Queen's University
Britt Groosman
Vice President of Climate-Smart Agriculture, Environmental Defense Fund
---
Hosted By
China Environment Forum
Since 1997, the China Environment Forum's mission has been to forge U.S.-China cooperation on energy, environment, and sustainable development challenges. We play a unique nonpartisan role in creating multi-stakeholder dialogues around these issues. Read more
Environmental Change and Security Program
The Environmental Change and Security Program (ECSP) explores the connections between environmental change, health, and population dynamics and their links to conflict, human insecurity, and foreign policy. Read more