Book Launch: The Hacker and the State by Dr. Ben Buchanan
"The best examination I have read of how increasingly dramatic developments in cyberspace are defining the 'new normal' of geopolitics in the digital age. Buchanan…captures the dynamics of all of this truly brilliantly." ―General David Petraeus, former Director of the CIA and Commander of Coalition Forces in Iraq and Afghanistan
Overview
Wilson Center Global Fellow, Dr. Ben Buchanan, discussed his new book The Hacker and the State: Cyber Attacks and the New Normal of Geopolitics with Courtney Kube, Correspondent, NBC News Investigative Unit.
Selected Quotes
Ben Buchanan
"Hacking between nations happens every single day. It's not an extraordinary activity, but it's a daily one, and it's part of the ways in which nations compete in the modern era of statecraft, and it's part of the ways in which they project power."
"These are the three sort of categories of activity: espionage, attack, and destabilization. And almost everything we see fits into one of those buckets, and very little of it involves casualties, but almost all of it is important."
"When it comes to intricate—I don't use this word lightly—beautiful cyber offense, American capabilities are truly extraordinary…but just because we can do that, doesn't mean we can defend very well. And we've got this long tail of vulnerability that our adversaries have not been shy at all about exploiting."
"One of the biggest policy questions for administration is to say, 'where is the line? What's the activity we are going to punish, and what costs are we willing to bear to enact that punishment?' And thus far, in administrations in both parties have been willing to say, 'let's just let this competition play out, and let's keep this short of war.'"
"Election interference is not new. The United States has done it; Soviet Union has done it. What is new and what is striking is how hacking operations can supercharge this old tactic...what I like so much about studying this stuff is that you can place it in a historical context and gain much more appreciation for its depth and its richness."
"The most dangerous hacker(s), I think, are Russian hackers, and it's not only their hacking capability, which is very good…it's the aggression and the risk tolerance."
"It may be we got to a point where we just realize that everything is compromised, or everything could be compromised. And certainly if you go down the rabbit hole of cyber operations long enough, the fact that everything is in a hall of mirrors and there is always one more level of deception seems kind of true."
Agenda
Introduction: Jane Harman, CEO & President, The Wilson Center
Discussion: 
Dr. Ben Buchanan, Global Fellow, The Wilson Center; & Senior Faculty Fellow, Georgetown's Center for Security and Emerging Technology (CSET)
Courtney Kube, Correspondent, NBC News Investigative Unit
About the Book
Packed with insider information based on interviews, declassified files, and forensic analysis of company reports, The Hacker and the State sets aside fantasies of cyber-annihilation to explore the real geopolitical competition of the digital age. Tracing the conflict of wills and interests among modern nations, Buchanan reveals little-known details of how China, Russia, North Korea, Britain, and the United States hack one another in a relentless struggle for dominance. His analysis moves deftly from underseas cable taps to underground nuclear sabotage, from blackouts and data breaches to billion-dollar heists and election interference.
Buchanan brings to life this continuous cycle of espionage and deception, attack and counterattack, destabilization and retaliation. He explains why cyber attacks are far less destructive than we anticipated, far more pervasive, and much harder to prevent. The contest for geopolitical advantage has moved into cyberspace. The United States and its allies can no longer dominate the way they once did. The nation that hacks best will triumph.
Speaker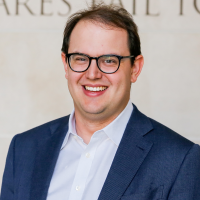 Ben Buchanan
Global Fellow;
Senior Faculty Fellow at Georgetown's Center for Security and Emerging Technology (CSET) Assistant Teaching Professor at Georgetown University's School of Foreign Service Former Postdoctoral fellow at the Belfer Center's Cyber Security Project, John F. Kennedy School Government, Harvard University
Read More
---
Hosted By
Science and Technology Innovation Program
The Science and Technology Innovation Program (STIP) serves as the bridge between technologists, policymakers, industry, and global stakeholders. Read more
Digital Futures Project
Less and less of life, war and business takes place offline. More and more, policy is transacted in a space poorly understood by traditional legal and political authorities. The Digital Futures Project is a map to constraints and opportunities generated by the innovations around the corner - a resource for policymakers navigating a world they didn't build. Read more