Book Launch: No Place for Russia, with Dr. William Hill
Overview
The optimistic vision of a "Europe whole and free" after the fall of the Berlin Wall has been replaced by today's hostile division of Europe between Russia and the West. Attempts to integrate Russia into a unified Euro-Atlantic security order have been gradually overshadowed by the domination of NATO and the EU — at Russia's expense. Dr. William Hill discussed the current security architecture of Europe and its implications for a new and as-yet-undefined security order in the context of his new book, No Place for Russia.
This book will be available for purchase at the event.
Speaker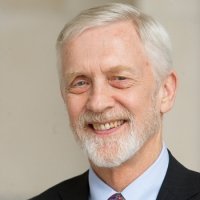 William H. Hill
Global Fellow;
Former Professor of National Security Strategy, National War College, Washington D.C.
Read More
---
Hosted By
Kennan Institute
The Kennan Institute is the premier U.S. center for advanced research on Russia and Eurasia and the oldest and largest regional program at the Woodrow Wilson International Center for Scholars. The Kennan Institute is committed to improving American understanding of Russia, Ukraine, Central Asia, the Caucasus, and the surrounding region though research and exchange. Read more