China Fast-Tracking High-Speed Trains at Home and On the Belt and Road
Overview
The Chinese government has been fast-tracking a high-speed railway network that today covers 24,800 miles and connects over 90 percent of big Chinese cities. The government aims to double this train network by 2025 to help reach transport connectivity and low-carbon transportation goals. 
Chinese companies have been taking their high-speed train technology and rail building experience onto the Belt and Road, particularly in Southeast Asia. Massive investments into Indonesia's Jakarta-Bandung Line and Trans-Lao railroad, as well as lines in Vietnam and Thailand. But not all high-speed train projects have been a smooth ride. 
In this panel, speakers will explore the successes and challenges facing China's high-speed railway in balancing economic growth with financial, environmental and labor concerns at home and in Southeast Asia. Drawing on his upcoming book Localized Bargaining: The Political Economy of China's High-Speed Railway Program, Dr. Xiao Ma (Peking University) will talk about how intense intergovernmental bargaining accelerated the high-speed train network and economic growth in some cities, but sometimes faced challenges. Dr. Selina Ho (National Singapore University) will tap into her book Rivers of Iron: Railroads and Chinese Power in Southeast Asia (coauthored with Dr. David M. Lampton and Dr. Cheng-Chwee Kuik) to discuss the broader geopolitical implications of China's railway cooperation in Southeast Asia. Dr. Wanjing (Kelly) Chen (Hong Kong University of Science and Technology) will wrap up the discussion by sharing the hidden labor struggles and other inequities that emerged from the massive Trans-Laos railway project.
Please feel free to submit questions through the chat box below or via email to: yunyi.huang@wilsoncenter.org
Panelists
Xiao Ma
Assistant Professor at Peking University
Selina Ho
Assistant Professor at National University of Singapore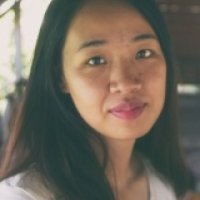 Wanjing (Kelly) Chen
Hong Kong University of Science and Technology
---
Hosted By