China's Biodiversity Action at Home and Overseas
This event will be a live-streamed discussion with in-person participants.
Overview
In the early hours of the morning of December 19, 2022, delegates at the COP15 Convention on Biological Diversity (CBD) in Montreal adopted the ambitious Kunming-Montreal Global Biodiversity Framework to conserve 30% of the world's land and 30% of the ocean by 2030. This framework wrapped up China's extended role as chair (and later co-chair with Canada) of the CBD.   
In the run up to COP15, China accelerated its domestic biodiversity and conservation policies to protect its wetlands, mangroves, forests and the Yangtze River. The Xi Administration also has prioritized reducing the ecological footprint of Belt and Road Initiative investments.  
At this meeting, speakers will delve into China's efforts to protect biodiversity at home and in its overseas investments. Feng Ge (Visiting Scholar of the Paul Tsai China Center at Yale Law School & Environmental Protection Lawyer from China) will share stories on NGO-led public interest litigation cases within China to protect biodiversity. Zhao Zhong (Visiting Scholar of the Paul Tsai China Center at Yale Law School & Green Camel Bell) will discuss his group's partnership with Indonesian NGOs to investigate the impact of Chinese-funded projects on communities and biodiversity in Indonesia and Southeast Asia. He will also highlight their work with Chinese business and banking stakeholders to promote responsible green investment. Andrew Morimoto (Paulson Institute, Green Finance Center | Edelman Global Advisory) will examine the challenges facing Chinese and global biodiversity financing, drawing on his work on the intersection of climate policy, green finance, and U.S.-China relations. 
This meeting is part of the China Environment Forum's Vulnerable Deltas Initiative.
Panelists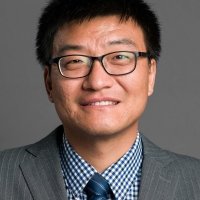 Zhao Zhong
Visiting Scholar, Paul Tsai China Center at Yale Law School; Founder and director, Green Camel Bell
Feng Ge
Visiting Scholar, Paul Tsai China Center at Yale Law School; Environmental Protection Lawyer
Andrew Morimoto
Director of Research and Policy Fellow, Paulson Institute Green Finance Center
---
Hosted By
China Environment Forum
Since 1997, the China Environment Forum's mission has been to forge U.S.-China cooperation on energy, environment, and sustainable development challenges. We play a unique nonpartisan role in creating multi-stakeholder dialogues around these issues. Read more