Environmental Film Festival in the Nation's Capital Free Screening of the Documentary Ascension
Overview
The China Environment Forum is pleased to once again to screen a film for the Environmental Film Festival in the Nation's Capital (#DCEFF).
Directed by Jessica Kingdon, Ascension is an impressionistic portrait of China's industrial supply chain that reveals the country's growing class divide through staggering observations of labor, consumerism, and wealth. The documentary portrays capitalism in China across the levels of its operation, from the crudest mine to the most rarefied forms of leisure. Accordingly, the film is structured in three parts, ascending through the levels of the capitalist structure: workers running factory production, the middle class training for and selling to aspirational consumers, and the elites reveling in a new level of hedonistic enjoyment. In traveling up the rungs of China's social ladder, we see how each level supports and makes possible the next while recognizing the contemporary "Chinese Dream" remains an elusive fantasy for most.
Following the film please stay and join CEF Director Jennifer Turner on a short and lively pre-recorded discussion of the documentary with Judith Shapiro (American University) and Yifei Li (NYU). 
For more information and direct link to the film on the DCEFF website please click here
Speakers
Yifei Li
Assistant Professor of Environmental Studies, NYU Shanghai; Global Network Assistant Professor, NYU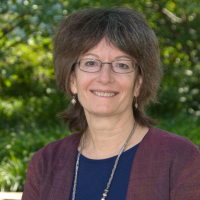 Judith Shapiro
Director, Natural Resources and Sustainable Development MA, School of International Service, American University
---
Hosted By
China Environment Forum
Since 1997, the China Environment Forum's mission has been to forge U.S.-China cooperation on energy, environment, and sustainable development challenges. We play a unique nonpartisan role in creating multi-stakeholder dialogues around these issues. Read more