A Half Decade of Indo-Pacific Strategies: Assessing US Outreach to Allies and Partners
Overview
As the 21 member economies of the Asia-Pacific Economic Cooperation (APEC) gather in San Francisco in November, Washington's challenge will be to unite the leaders of the divergent economies on shared concerns on the one hand, and to strengthen ties among like-minded governments that are committed to strengthening the rule of law for a Free and Open Indo-Pacific on the other.
The APEC summit will build on US efforts to enhance partnerships and networks across the Indo-Pacific. The revival of the Australia, India, Japan, and US Quad and the signing of the Australia-UK-US agreement (AUKUS) in 2021, the hosting of the first US-ASEAN Special Summit in 2022, the US-Japan-South Korea trilateral in 2023, a regular tempo of high-level bilateral engagements, and now the APEC summit all fit within US efforts to develop an interlocking architecture in the Indo-Pacific that advances security, sustainable growth, and US objectives in the region.
Join the Wilson Center's Asia Program for a prerecorded discussion on assessing US strategy, the current state of affairs, and its outlook.
*This event was pre-recorded on October 27th. Since the recording, the United States has issued sanctions on Myanmar Oil and Gas Enterprise.
Speakers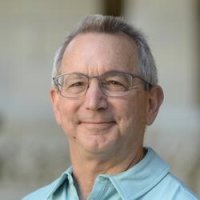 Ambassador Scot Marciel
Oksenberg-Rohlen Fellow, Freeman Spogli Institute for International Studies, Former US Ambassador to Myanmar, Indonesia, and ASEAN Affairs
Ashley J. Tellis
Tata Chair for Strategic Affairs and Senior Fellow at the Carnegie Endowment for International Peace
Lucas Myers
Senior Associate for Southeast Asia, Asia Program
---
Hosted By
Asia Program
The Asia Program promotes policy debate and intellectual discussions on U.S. interests in the Asia-Pacific as well as political, economic, security, and social issues relating to the world's most populous and economically dynamic region.  Read more
Wahba Institute for Strategic Competition
The Wahba Institute for Strategic Competition works to shape conversations and inspire meaningful action to strengthen technology, trade, infrastructure, and energy as part of American economic and global leadership that benefits the nation and the world. Read more