Making Trade Inclusive: A Conversation on Foreign Policy for the Middle Class
Overview
The United States is currently rethinking its relationship with globalization. In response to widespread voter frustrations, a growing number of economists, lawyers, and policymakers now call for more inclusive, more sustainable trade policies. These policies aim to reduce trade's uneven impacts on workers and the environment, but will they be seen as protectionist by U.S. trading partners?
New survey evidence collected by the Wilson Center shows robust demand for inclusive reforms among average Americans. However, important questions remain. Not least, how do we implement these reforms?
Join us virtually or in-person for a conversation about the Biden administration's "Foreign policy for the middle class" agenda. Elizabeth Baltzan, Senior Advisor to the United States Trade Representative, will provide an overview of current White House priorities and efforts. Her comments will be followed by a panel of experts discussing the legal, environmental, and labor issues associated with trade policy reform in the United States and what this may mean for U.S. international economic relations and global leadership.
Speaker
Elizabeth Baltzan
Senior Advisor to the U.S. Trade Representative
Panelists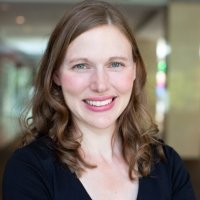 Kathleen Claussen
Professor of Law, Georgetown University
Gregory Shaffer
Chancellor's Professor of Law and Political Science, University of California, Irvine School of Law
Todd Tucker
Director, Industrial Policy and Trade, Roosevelt Institute
---
Hosted By