Nature-Based Solutions and Indigenous Voices: Lessons from Canada
Overview
Join us virtually on Tuesday, February 28 at 1:00pm EST for a fireside chat on nature-based solutions and Indigenous peoples in Canada and the United States, moderated by Canada Institute Director Christopher Sands.
Decarbonization of the economy will require a substantial near-term avoidance and reduction in Greenhouse Gas (GHG) emissions to meet net-zero goals set by the Canadian and U.S. Governments. To accomplish this neutralization, momentum is building toward the concept of nature-based solutions (NBS): actions to protect and sustainably manage ecosystems in a way that also addresses social changes and provides human and biodiversity benefits.
As stewards of their lands and territories, Indigenous Peoples in Canada and the United States are often the first to face the impacts of climate change. Indigenous experiences, perspectives and rights can and should be critical components to building effective climate change strategies. Collaborating with Indigenous Peoples in the selection and design of NBS and other climate change adaptation methods is vital in the success and sustainability of these programs. 
This event is co-sponsored by the Environmental Change and Security Program and Newmont Corporation's Global Center for Indigenous Community Relations.
---
Speaker Biographies
Tyson Atleo
Tyson Atleo is a hereditary chief-in-line of the Ahousaht Nation, and considers himself fortunate to be raised in a family that honoured Ahousaht cultural traditions. As a result, he cares deeply about the relationship with and the wellbeing of the natural world, and enabling positive change. As the Natural Climate Solutions Program Director for Nature United, Tyson leads Nature United's work advancing nature-based strategies to reduce greenhouse gas emissions through its Natural Climate Solutions program.
He started at Nature United in 2016, as Community Economic Development Lead, integrating economic development into its conservation work along the Emerald Edge—a 100-million-acre landscape that stretches from Washington, up the British Columbia coast to southeast Alaska.
Judith Walcott
Judith Walcott is Senior Safeguards Specialist in the Nature-based Solutions team at the UN Environment Programme World Conservation Monitoring Centre.  She is the Centre's lead for UN-REDD Programme work with UNEP, and has led multi-year projects focused on forests, climate change and sustainable development in Latin America. Judith specializes in environmental and social safeguards and supporting countries to access high-integrity financing opportunities for climate change mitigation. She is the lead author of the recently launched report 'Making good on the Glasgow Climate Pact: a call to action to achieve one gigaton of emissions reductions from forests by 2025'.
Speakers
Tyson Atleo
Hereditary chief-in-line of the Ahousaht Nation; Natural Climate Solutions Program Director, The Nature Conservancy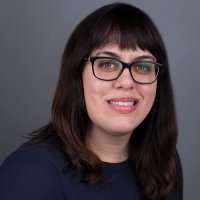 Judith Walcott
Senior Safeguards Specialist, Nature-based Solutions, UNEP-WCMC
---
Hosted By
Canada Institute
The mission of the Wilson Center's Canada Institute is to raise the level of knowledge of Canada in the United States, particularly within the Washington, DC policy community.  Research projects, initiatives, podcasts, and publications cover contemporary Canada, US-Canadian relations, North American political economy, and Canada's global role as it intersects with US national interests. Read more
Environmental Change and Security Program
The Environmental Change and Security Program (ECSP) explores the connections between environmental change, health, and population dynamics and their links to conflict, human insecurity, and foreign policy. Read more