No Water, No Food – Glacier Loss Threats to US and Chinese Agriculture
Overview
Snow and glaciers in the Hindu Kush Himalayas and the Tibetan Plateau contain the largest volume of fresh water outside of Earth's polar ice sheets, leading hydrologists to dub this region the Third Pole. Global warming is accelerating glacial melt in this region, threatening water, food security and ecosystems, and the lives of hundreds of millions across Asia.  
For 40 years, elite glacier scientists Lonnie and Ellen Thompson (Ohio State University) and Tandong Yao (Institute of Tibetan Plateau Research) have been working together in the Third Pole. They were some of the first scientists to sound the alarm on our changing climate and what it meant for the world's glaciers. In 2009, together with Volker Mosbrugger, they established the Third Pole Environment (TPE), an international program for the interdisciplinary study of water, ice, air, ecology, and humankind in the Third Pole region and beyond. Following the establishment of the first TPE center in China, the US Center opened at the Ohio State University in 2016, the first outside the Third Pole Region. 
The panelists, who have climbed countless mountains together, will share their experience studying climate impacts in the Third Pole and discuss the glacier-food nexus in the United States and China. The nearly $14 billion of fruit, grain, potatoes, and hops grown in Washington, Oregon and Idaho are all irrigated by melt water from glaciers. The glacier-fed cotton and grain fields of northwest China are the most vulnerable in the face of climate change. Maintaining or expanding crops in these regions may be unsustainable with the loss of glaciers driving water scarcity. 
This webinar is part of the China Environment Forum's Cultivating US and Chinese Climate Leadership on Food and Agriculture project.
Panelists
Lonnie Thompson
Distinguished University Professor in the School of Earth Sciences and a Research Scientist in the Byrd Polar Research Center at the Ohio State University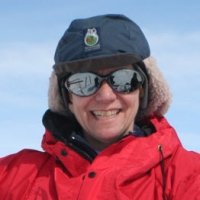 Ellen Mosely Thompson
Distinguished University Professor, Department of Geography; Senior Research Scientist, Byrd Polar and Climate Research Center, Ohio State University
Tandong Yao
Director, Institute of Tibetan Plateau Research in Beijing
---
Hosted By