Race to the Top on Global Green Infrastructure: From BRI to Bluedot and Beyond
Overview
The heatwaves that blasted China, the EU and parts of the United States mark yet another sign of the intensifying climate crisis. Driving this crisis are greenhouse gas emissions from the world's existing high carbon transport, energy, and building infrastructure.  Countries need to move faster on a new wave of infrastructure that meets, and perhaps surpasses Paris Climate Commitments and Sustainable Development Goals.
At this webinar, speakers will help bring into focus the increasingly busy landscape of global green infrastructure initiatives.  Elizabeth Losos (Duke University) will kick off the session with an overview of obstacles to private investment and the recent boom of new standards and monitoring systems needed to ensure the quality of green infrastructure. Christoph Nedopil Wang (Green Finance & Development Center) will examine the promise of China's Green Light System to better assess the sustainability of BRI projects. Carmel Lev (Global Infrastructure Facility) will highlight how the FAST-Infra, a public-private initiative led by the HSBC and the World Bank that has brought more than 50 organizations to mobilize private finance and de-risk sustainable infrastructure investments in developing countries. Finally, Peter Thorin (U.S. Department of State) will lay out the potential of the Blue Dot Network, another global infrastructure initiative developed by the governments of the U.S., Australia, and Japan, and endorsed by the G-7. 
This meeting is part of the China Environment Forum's Vulnerable Deltas Initiative.
Panelists
Elizabeth Losos
Senior Fellow at Nicholas Institute, Duke University
Peter Thorin
Senior Advisor, State Department's Bureau of Economic and Business Affair
Christoph Nedopil
Director, Green Finance & Development Center; Associate Professor, Fudan University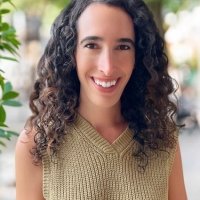 Carmel Lev
Global Infrastructure Facility, World Bank
---
Hosted By