Reconsidering Arms Control with Nuclear North Korea
Overview
North Korea conducted its first nuclear test in 2006. Fifteen years later, Pyongyang is in possession of an estimated 30 to 60 nuclear warheads, which its missiles can potentially carry all the way to the White House. The Biden Administration is the fourth in a row in the US that has to contend with a nuclear North Korea. Both sanctions and negotiations have failed to solve the North Korean nuclear conundrum. And as long as North Korea's nuclear weapons program continues to be a problem to solve, peace on the Korean Peninsula will be but a dream. Could an arms control deal be the key to the resolution to North Korea's nuclear issue and unlock peace between the two Koreas?
In this session, panelists critically assess the prospects, benefits, and drawbacks of a nuclear arms control deal with North Korea.  In particular, they assess the stakes for nuclear negotiations with North Korea as the Biden Administration seeks to implement its policy review, and reconsider the utility of arms control as a way to improve relations between the US and North Korea and between the two Koreas.
This session is part of the 16th Jeju Forum for Peace & Prosperity. A video archive will be available soon.
Speakers
Jina Kim
Research Fellow, Korea Institute for Defense Analyses
Jean H. Lee
Senior Fellow;
Journalist and former Pyongyang Bureau Chief, Associated Press
Vipin Narang
Associate Professor of Political Science, MIT
Ramon Pacheco Pardo
KF-VUB Korea Chair, Institute for European Studies
Moderator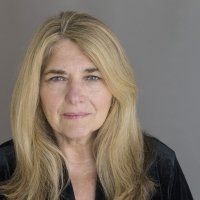 Carol Giacomo
Chief Editor, Arms Control Today
---
Hosted By
Hyundai Motor-Korea Foundation Center for Korean History and Public Policy
The Center for Korean History and Public Policy was established in 2015 with the generous support of the Hyundai Motor Company and the Korea Foundation to provide a coherent, long-term platform for improving historical understanding of Korea and informing the public policy debate on the Korean peninsula in the United States and beyond. Read more
Asia Program
The Asia Program promotes policy debate and intellectual discussions on U.S. interests in the Asia-Pacific as well as political, economic, security, and social issues relating to the world's most populous and economically dynamic region.  Read more