Super Grids and Power Reforms: Unlocking China's Clean Energy Transition
Overview
China's development has long relied upon cheap coal, but over the past decade environmental concerns have led the government to install record-breaking amounts of wind and solar energy capacity. Deploying renewable energy where it is needed and integrating it into the grid is a major challenge. Critical reforms to drive this power sector transition are still ongoing to address trading energy between provinces, market reforms, renewables integration, and energy efficiency.
We welcome you to join this China Environment Forum event, where our speakers will discuss how China is grappling with power sector reforms and how they could enable the nation to meet its goal of net zero carbon by 2060. They will also look at the implications of Chinese visions of a "new energy cloud" and a "supergrid" of ultra high voltage power lines. 
Drawing on his decade-plus of power sector work in China with the Regulatory Assistance Project, Max Dupuy will share insights into the evolution and obstacles to power sector reform in China. Yan Qin (Refinitiv) will target her talk on the latest regulations and moves in power market deregulation and cross-provincial power trading that will be critical to integrate more renewables onto the grid. Anders Hove (GIZ) will discuss the need for China's grid to improve flexibility and the current trend to use energy storage and, eventually, electric vehicle charging to balance renewables.
Speakers
Yan Qin
Lead Analyst at Refinitiv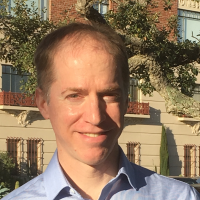 Max Dupuy
Principal at the Regulatory Assistance Project (RAP)
Anders Hove
Project Director for the Energy Transition project at GIZ
---
Hosted By
China Environment Forum
Since 1997, the China Environment Forum's mission has been to forge U.S.-China cooperation on energy, environment, and sustainable development challenges. We play a unique nonpartisan role in creating multi-stakeholder dialogues around these issues. Read more