Taiwan and Its Partners Beyond the Silicon Shield
Overview
As Taiwan continues to dominate as the global leader in producing advanced semiconductors, the world literally cannot run without Taiwanese technology. At the same time, the geopolitical risks and pressures that Taipei face have only intensified, not least as Chinese claims to the island persist. While Taiwan expects its chip industry to be part of its defense strategy by providing a "silicon shield" of protection, international support from its allies and partners, as well as the development of industries beyond semiconductors are critical for Taiwan's future. Shelley Rigger of Davidson College and AEI's Dan Blumenthal discussed prospects for collective action to ensure Taiwan's continued prosperity and the outlook for its economic resilience.
Competition for Taiwan Scholars
We are currently accepting applications for a fellowship of up to eight weeks in summer 2023. This residential scholarship will bridge the worlds of academic research and policy implementation that will lead to enhanced relations between Taiwan and the United States.
Learn More
Speakers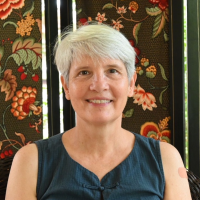 Shelley Rigger
Professor, Political Science Department, Davidson College
Dan Blumenthal
Senior Fellow, American Enterprise Institute
---
Hosted By
Asia Program
The Asia Program promotes policy debate and intellectual discussions on U.S. interests in the Asia-Pacific as well as political, economic, security, and social issues relating to the world's most populous and economically dynamic region.  Read more