The Political Challenges of Brazilian President Dilma Rousseff
On Thursday, January 24, a panel discusses the obstacles facing President Dilma Rousseff.
Overview
Dilma Rousseff, Brazil's first female president, has enjoyed exceptionally high public approval despite declining economic growth in the first two years of her administration. Well-positioned as a candidate for reelection in October 2014, she faces pressing challenges to fulfill her stated objective of achieving an annual GDP expansion of 3.5-4%  necessary to insure Brazil's continued development with poverty reduction. On January 24, 2013, the Brazil Institute hosted a seminar on the political challenges the Brazilian president will face this year and next. Maria Herminia Tavares de Almeida, Professor of Political Science and the Director of the International Affairs Institute, University of São Paulo, was joined by  Maurício Moura,  a visiting scholar from George Washington University and expert on public opinion research, and Fabio Cereda Cordeiro, a political science expert and diplomat serving at the Brazilian embassy in Washington. 
Today's Brazil is a country characterized by constant change, noted Tavares de Almeida. She provided an overview of public opinion perception of Rousseff's performance before exploring the main political challenges she faces in the months ahead.  On the positive side, Rousseff's approval is higher than that of her predecessor and mentor, President Luiz Inacio Lula da Silva, at the end of his second year in government.  Public opinion trusts the presidency as an institution,  believes the current administration is less corrupt than previous ones and approves Rousseff as a person, thanks in part, no doubt,  to her attitude of intolerance vis-à-vis government corruption. Economic measures adopted to keep Brazil near full employment also contributed the president's popularity. Polls suggest Rousseff will continue be well evaluated by the electorate in the next two years.  However, the president faces four serious criticisms that, left unaddressed, could alter public perception: poor economic management in the form of erratic and excessive interventions; a deficit of management and coordination capacity in the government, associated with slow implementation of  infrastructure development needed to reduce Brazil's high production costs and sustain growth; a lack of presidential appetite to assume international leadership roles, which has contributed to reduce optimism abroad regarding Brazil's future in global affairs; and finally the president's impatience with politicians and disdain towards political parties, which is blamed for contributing to poor political coordination. 
            Although voters say they are happy with the president, there is increasing discontent on the part of public opinion makers not only in opposition parties, but also in the press, business, vocal groups of professionals, and other associations. Furthermore, Rousseff's core base of support in Congress has dwindled to less than half of what it once was.  The president's first and foremost political challenge is to keep the faith and support of those of who approve of her and her government.  This, in turn, will depend on her ability to overcome problems inhibiting economic growth: slowing public and private investment flows needed to rapidly expand Brazil's inadequate infrastructure.  Although the Brazilian economic growth was low in her first two years in office, policies of her administration allowed for continued growth of consumption and employment, mostly in the service sector.  Thus, the feel good sensation among poor and lower-middle class has not decreased during Rousseff's administration.  Professor Tavares de Almeida cast doubts on the sustainability of this rising level of consumption without higher rates of growth. 
Maurício Moura, who holds a PhD in Public Sector Economics from the Getúlio Vargas Foundation in São Paulo, identified factors responsible for success in presidential elections in Brazil.  Citing a large sample of elections held in democratic nations, he pointed out that 90% of incumbents with over 60% approval of excellent and good ratings are elected (Rousseff's is at 62%)  and well-known candidates are more likely to be elected.  This suggests that it will be very difficult for the opposition to achieve a victory in the next election, with no very well-known rivals available to challenge Rousseff.   In this context, the only real political option for the opposition is to emphasize the government's failure to address the country's weak public services (infrastructure, public health, education, etc.).
Fabio Cereda Cordeiro, who holds a PhD in Political Science from the University of São Paulo, explained the diversity and dynamism seen today in Brazilian politics.  Brazil's Congress currently features representatives and senators of 21 different political parties, 12 of which have at least 10 representatives. Brazilian politics are characterized by a wide range of parties, ranging from several more traditional workers parties, to more distinctive parties such as the social Christian party and the party of the retired.  Furthermore, for the first time since 1988, when the Constitution was ratified, most people say today they do not support any one political party. This means Rousseff cannot count just on the support of a large contingency of voters loyal to her Workers' Party.  She needs to address real demands of Brazilian growing middle class and ensure success in stimulating economic growth in order to maintain high public approval, consolidate her position and, possibly, emerge as a political force of her own in a second term. 
Compiled by Christopher Martin, Brazil Institute
Edited by Paulo Sotero, Brazil Institute
Speakers
Maria Herminia Tavares de Almeida
Professor, Universidade de São Paulo 
Fabio Cereda
Second Secretary, Embassy of Brazil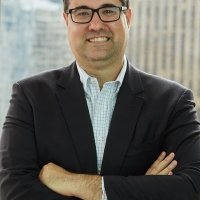 Maurício Moura
CEO and Founder, IDEIA Big Data
Paulo Sotero
Distinguished Fellow, Brazil Institute
---
Hosted By
Brazil Institute
The Brazil Institute—the only country-specific policy institution focused on Brazil in Washington—works to foster understanding of Brazil's complex reality and to support more consequential relations between Brazilian and U.S. institutions in all sectors. Read more
Latin American Program
The Wilson Center's prestigious Latin American Program provides non-partisan expertise to a broad community of decision makers in the United States and Latin America on critical policy issues facing the Hemisphere. The Program provides insightful and actionable research for policymakers, private sector leaders, journalists, and public intellectuals in the United States and Latin America. To bridge the gap between scholarship and policy action, it fosters new inquiry, sponsors high-level public and private meetings among multiple stakeholders, and explores policy options to improve outcomes for citizens throughout the Americas. Drawing on the Wilson Center's strength as the nation's key non-partisan forum, the Program serves as a trusted source of analysis and a vital point of contact between the worlds of scholarship and action. Read more