Trump's Vision for Asia: What to Expect from the U.S. Presidential Visit to the Asia-Pacific Region
In early November, Donald Trump will visit Asia for the first time since assuming the presidency. Join us to discuss the issues at play and how it will affect U.S. national interests.
Overview
President Trump departs today on a five-country visit to Asia, the longest overseas journey of his presidency. The North Korea nuclear crisis will cast its pall throughout, but trade imbalances, an emboldened China, and U.S. commitment to the region will all be key themes. Experts, including former U.S. assistant secretary of state Kurt Campbell, offered an incisive preview.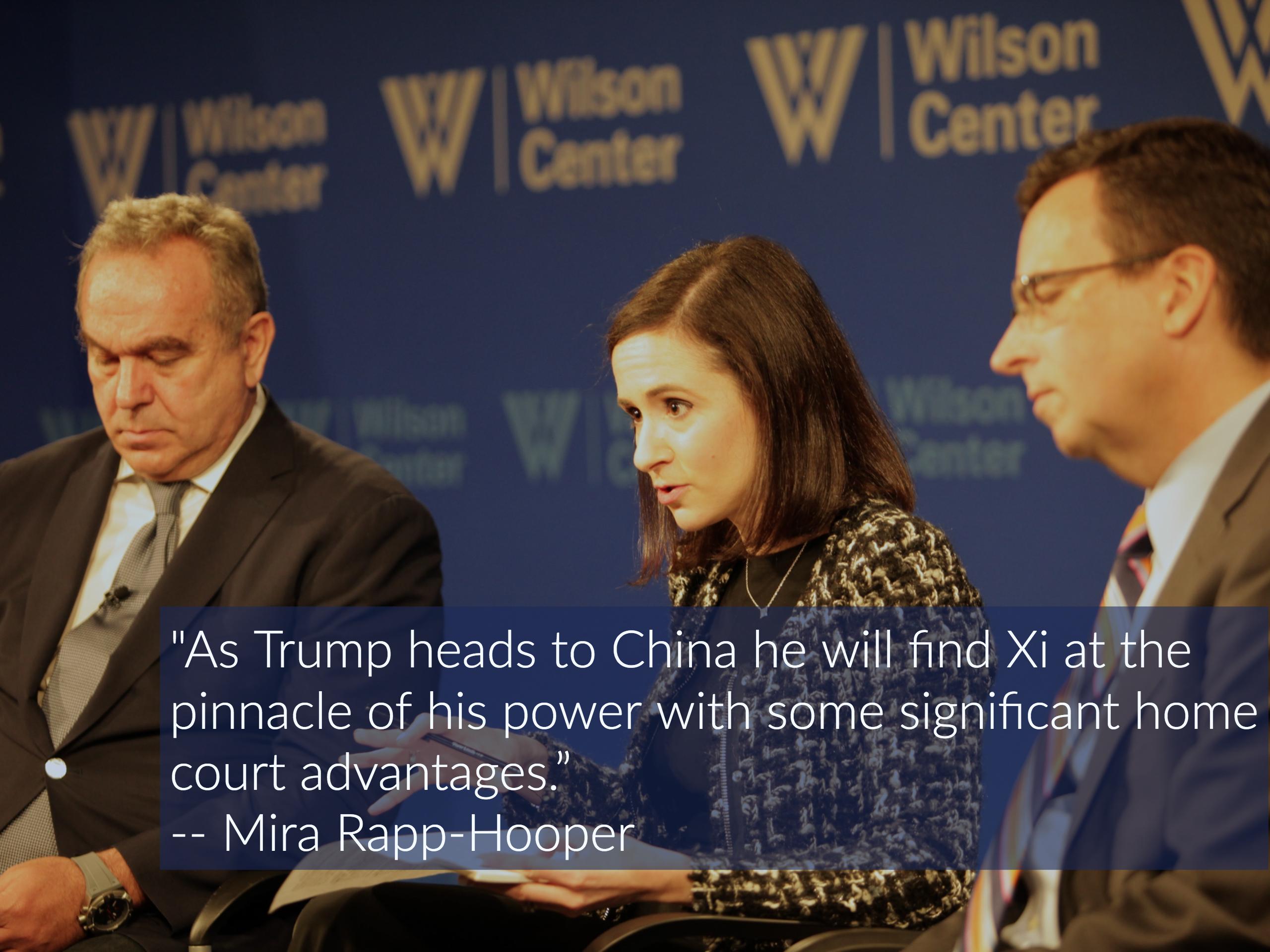 Key Quotes
Kurt Campbell
"[President Trump] is seeking to raise North Korea to the level of the highest national importance and he will make clear his determination to put pressure on the North Korean regime… and he will burrow down on this in every capital.  The place to really watch, in terms of what the response will be on these issues, are really South Korea and China."
"If there is any issue to watch for, it is the ultimate interpretation of what this pressure campaign means inside the U.S. government. For some, that is an end in and of itself – that it's pressure for pressure's sake and then we'll see where that leads. I think others believe that pressure is a tool towards ultimate negotiations or some sort of engagement. I think what we've seen, at least publicly, is the president indicated that he is not interested at this time in negotiations."   
"The second issue really is bilateral trade imbalances and here, I think [President Trump] has got the region substantially on edge."
"I think [President Trump] is somewhat distrustful of some of the dominant relationships in the region. That is not just China. If you look historically, some of his most critical tweets and statements over a 25- or 30-year period have been about Japan and also about South Korea." 
Walter Lohman
"The way I see this trip - it's fundamentally an opportunity, an opportunity for President Trump to reaffirm America's traditional commitment to Asia-Pacific."
"His visit to the Philippines and to Vietnam also demonstrate the strains of U.S commitment to the region. Philippines being a treaty ally, is a place where the U.S. has a long history of involvement. Vietnam, is an emerging strategic partner for more than 20 years now. There's a sense there at some level, he understands the importance of both those elements. It's also an indication that he, at least, appreciates or will tolerate a degree of multilateralism."
"He agreed to go to APEC very early in his administration so at some level the administration understands the importance of APEC." 
Mira Rapp-Hooper 
"Trump is going to land in China with some asymmetric disadvantages."
"I also think these leaders [Xi and Trump] are somewhat mismatched in the strength and clarity of their current political positions from a domestic political perspective, so as Trump heads to China he will find Xi at the pinnacle of his power with some significant home court advantages."
"The Chinese have not taken these threats of military action terribly seriously and in some ways believe that they may stand to benefit from the United States taking a more bellicose and confusing stance on North Korea."
"What does the President of the United States want? He wants big shifts on …bilateral trade and North Korea. …"
"A question that will animate his exchanges and his demands in China is whether there is a very specific concrete vision for what he would like to see happen and whether he can systematically push that vision or whether this is a general message that the US is upset about trade imbalances and is coming for you on trade and wants to see you even things out."