Women in the Judiciary and the Rule of Law in Latin America
Overview
Latin America has significantly increased the presence of women on the high court over the last decade, though female justices are still rare. That is part of a pattern in senior leadership positions in government in the region, and it has had significant implications for the rule of law. Lately, however, the pattern is slowly changing, thanks to new strategies that recognize the value of gender diversity on the bench and attempt to develop female judicial talent at all levels of the judiciary and among prosecutors and public defenders. 
In 2021, women in Latin America held one-third of supreme court positions, a significant increase from the 1990s. These changes are evident in Mexico, where the chief justice of the court is a woman, and in Panama, where the president has selected women to fill six of the high court's nine seats, including for chief justice.
The transformation of the region's courts is being closely watched for signs of greater efficiency, fairness, and transparency, and for improvements in the management of cases involving gender-based violence and family law. To learn more, please join the Wilson Center's Latin America Program, Brazil Institute, and Mexico Institute on Thursday, October 26, 2023, from 10 am to 11 am (ET), for a discussion on the new generation of Latin American female jurists and their impacts on the rule of law in the region.
---
This conversation will largely take place in Spanish, with simultaneous interpretation available in person and online.
Panelists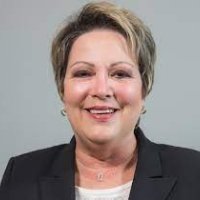 María Eugenia López Arias
President, Supreme Court of Justice, Panama
Ana Margarita Ríos Farjat
Justice, Supreme Court of Justice of the Nation, Mexico
Hilarie Bass
President & Founder, Bass Institute for Diversity and Inclusion; Former President, American Bar Association
---
Hosted By