Women's History Month Book Event: "The Daughters of Kobani"
Overview
In northeastern Syria in 2014, an all-female militia faced off against ISIS in the small town of Kobani. From that unlikely showdown emerged a fighting force that would wage war against ISIS across northern Syria as a partner of the United States. In the process, these women would spread their own political vision, determined to make women's equality a reality by fighting—house by house, street by street, town by town—the men who bought and sold women.  
Based on hundreds of hours of interviews, Gayle Tzemach Lemmon's The Daughters of Kobani is the story of the women of the Kurdish militia that improbably became part of the combined effort in stopping ISIS in Syria, earning the respect—and significant military support—of U.S. Special Operations Forces. 
Join us for a discussion of this book with author Gayle Tzemach Lemmon, Senator Jeanne Shaheen (D-NH), and NBC News Chief Foreign Correspondent Andrea Mitchell.
If you would like to submit questions for this discussion, please send them to event@wilsoncenter.org by Thursday, March 18th at 6pm EST.
Speakers
Gayle Tzemach Lemmon
Author, Daughters of Kobani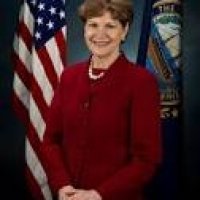 Senator Jeanne Shaheen
United States Senator from New Hampshire
Moderator
Andrea Mitchell
Chief Foreign Affairs Correspondent/Anchor, NBC News
---
Hosted By
Congressional Relations
The Wilson Center's office of Congressional Relations works to maintain a vibrant relationship with Members of Congress and their staffs. We organize and run a series of educational programs led by Wilson Center experts, ranging from seminars to podcasts, with the purpose of increasing congressional staffers' knowledge of international policy. We also coordinate outreach to Capitol Hill, including testimonies by Wilson Center scholars and briefings for Members of Congress. Read more
Middle East Program
The Wilson Center's Middle East Program serves as a crucial resource for the policymaking community and beyond, providing analyses and research that helps inform U.S. foreign policymaking, stimulates public debate, and expands knowledge about issues in the wider Middle East and North Africa (MENA) region. Read more