As the conflict in Ukraine continues to unfold, it becomes clear that it will have profound consequences for the stability of Europe, the future of NATO, perceptions of American power around the world, the health and success of democracy around the world, and how the United States navigates burgeoning strategic competition with Russia and China. With this series, the Wilson Center will identify the key forces at play, assess their implications for critical American interests, and explore the viewpoints of all the major players in Europe's first 21st century strategic crisis.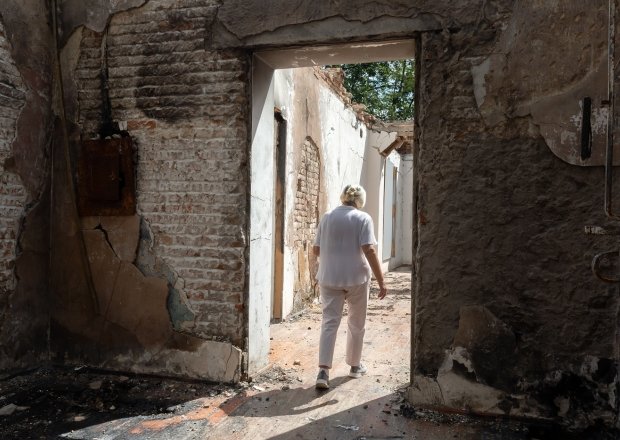 Life under Russian Occupation: A Conversation with Katerina Sergatskova
For those living under the Russian occupation in Ukraine, life has turned into a daily struggle and search for food, water, and medicine. Izabella Tabarovsky talked with the Ukrainian war reporter and editor in chief of Zaborona Ekaterina Sergatskova, about the skills needed to survive the occupation, Russian war crimes, and what Ukrainian journalists need the most to do their work.
LISTEN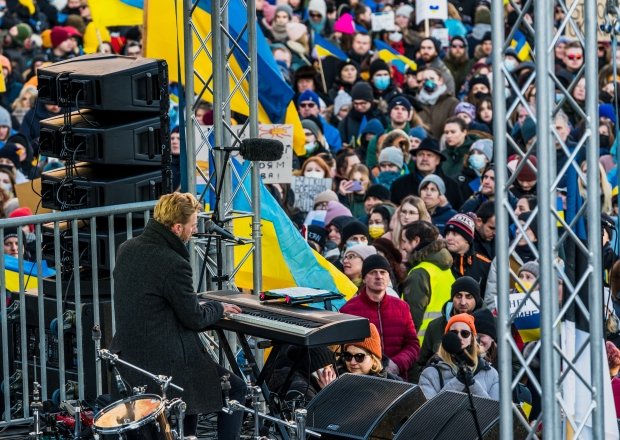 The Arts of War: Ukrainian Artists Confront Russia
The Ukrainian response to the 2022 Russian invasion has inspired a new appreciation for their country both within and beyond Ukraine. In this new series, Distinguished Fellow Blair A. Ruble share stories that highlight the ways in which Ukrainians have long explored the meaning of their country and culture through the arts, and the manner in which the arts and their creators have empowered Ukrainians to confront the Russian invaders. These developments also offer intriguing clues about the culture, society, and politics of a post-war Ukraine.
EXPLORE NOW
Why Did Russia Give Away Crimea Sixty Years Ago?
Crimea was part of Russia from 1783, when the Tsarist Empire annexed it a decade after defeating Ottoman forces in the Battle of Kozludzha, until 1954, when the Soviet government transferred Crimea from the Russian Soviet Federation of Socialist Republics (RSFSR) to the Ukrainian Soviet Socialist Republic (UkrSSR). Not until 1992, just after the Soviet Union was dissolved, did additional material about this episode emerge.
Learn More
Receive Updates from Hindsight Up Front: Ukraine
Subscribe for updates about new events, articles, videos, and more.
Explore All Related Content
Your search did not return any results. Please try another search.