Martin J. Sherwin Fellowship
Donate to the Martin J. Sherwin Fellowship Fund
The Martin J. Sherwin Fellowship supports emerging scholars in the fields of nuclear policy and history research. Competitively selected junior researchers (post-doc/recent PhD/junior faculty) will receive a three to six-month residential fellowship to conduct independent research at the Wilson Center and in the Washington DC area.  Fellows will receive office space at the Center, have access to Library of Congress holdings, and will present their work in a public forum during their fellowship tenure. Eligible scholars may come from all disciplines, though a historical approach is required. The first call for applications will open in 2024, and the selection results of the fellowship competition will be announced publicly.
The fellowship is administered by the Wilson Center's History and Public Policy Program, in partnership with the Sherwin family and in consultation with an advisory board composed of senior scholars in the field.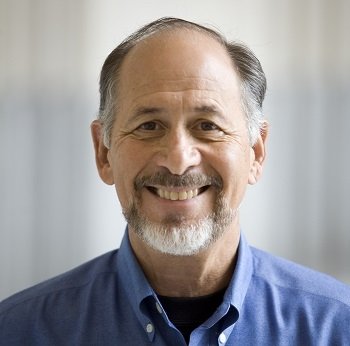 Martin J. Sherwin was a preeminent scholar in the field of nuclear history and was deeply concerned about the dangers of the nuclear age. His research and publications were widely recognized. His major biography of J. Robert Oppenheimer, American Prometheus (co-authored with Kai Bird), received a Pulitzer Prize (2006) and became the basis for a major film by Christopher Nolan. Lovingly called "Marty" by his students and colleagues, Sherwin's greatest satisfaction came from his active engagement with his students. 
A three-time Wilson Center fellowship recipient, Sherwin worked on his final book at the Wilson Center, a definitive work on the Cuban Missile Crisis titled Gambling with Armageddon. While in residence he developed enduring connections to the Wilson Center's History and Public Policy Program (HAPP) and to the Nuclear Proliferation International History Project (NPIHP).  As senior advisor and a lead instructor at the innovative Nuclear History Boot Camp for nearly 10 years, he helped to shape this major project, becoming a mentor-at-large to hundreds of PhD students from around the world.  
The Martin J. Sherwin Fellowship was established by the Wilson Center and the Sherwin family to honor Marty's memory and accomplishments. The Fellowship Fund has been generously supported by dozens of Marty's family members, friends, colleagues, and former students, as well as by several philanthropic foundations. The fund will help to support next generation scholars working on issues that were of personal and professional interest to Marty.
Tax-deductible donations to the Martin J. Sherwin Fellowship Fund may be made on the Wilson Center donation page, or by contacting the Wilson Center's Development Office (development@wilsoncenter.org or 202-691-4171).