Sylvain Laporte
Guest Speaker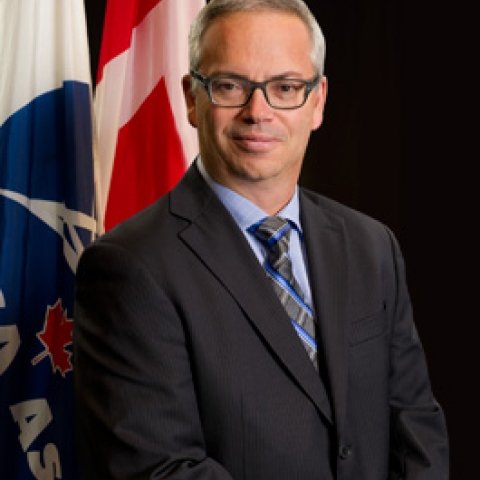 Download photo
Professional affiliation
President, Canadian Space Agency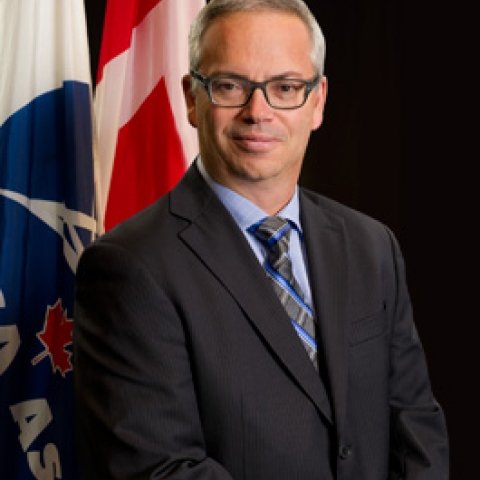 Download photo
Full Biography
Prior to being appointed as the President of the Canadian Space Agency in March 2015, Mr. Laporte was the Chief Executive Officer of the Canadian Intellectual Property Office (CIPO) from April 2011. CIPO is a federal organization that is responsible for administering Canada's Patent Act and managing requests related to trademarks, copyright, industrial design protection, and patents. As the CEO of CIPO, Mr. Laporte was also Commissioner of Patents and Registrar of Trademarks.
Previously, he held the position of Executive Director, Industrial Technologies Office (ITO) as Industry Canada, where he was responsible for managing financial contribution programs in research and development for aerospace, defence, security, and space industries. Mr. Laporte joined Industry Canada as the Chief Informatics Officer (CIO) in 2007. Before entering public service, he worked for the Canada Post Corporation in various sectors, such as marketing, retail, logistics, and information technology.
Mr. Laporte gained extensive experience as an aerospace engineer over the course of his 20-year career with the Canadian Armed Forces. He held various positions in such fields as engineering, maintenance, and human resource management.
Mr. Laporte earned a BSc. in computer science from the Collège militaire royal de Saint-Jean and a Master's Degree in computer engineering from the Royal Military College in Kingston.