Avoiding Meltdowns and Blackouts
This volume, titled Avoiding Meltdowns & Blackouts: Confidence-building in Inter-Korean Engagement on Nuclear Safety and Energy Development, explores, in detail, the history, current policy, and future possibilities of expanded civil nuclear energy development on the Korean Peninsula. It also calls attention to the similar, yet unique, histories of the two Koreas and highlights U.S. and South Korean engagement successes, failures, and opportunities for recalibration of future policies. Overall, through exploratory analysis, the volume aims to address the lack of policy discussion on energy engagement with North Korea. Each chapter in this study features expert analysis by Siegfried S. Hecker, Jeffrey Lewis, Man-Sung Yim, Francesca Giovannini, Ho Kee Kim, and Kayla Orta (editor) on nuclear energy and safety development on the Korean Peninsula, offering a distinct viewpoint from which readers may explore the question, "What are the potential avenues for the U.S. and South Korean engagement on nuclear energy and safety in North Korea?"
In the 21st century, amid record-breaking environmental disasters—hurricanes, wildfires, droughts, and floods—governments around the world are under increased pressure to address climate change, resilient infrastructure development, and sustainable energy needs. Increasingly, energy policy is one of the most critical areas of foreign policy and is a space of both contention and potential cooperation in global politics today. The truth is energy policy is security policy.
Today, South Korea is one of the world's largest nuclear energy producers, recently bringing online the country's 27th nuclear power plant, Shin Hanul Unit 1, a 13 GWe net capacity APR-1400. Current South Korean President Yoon Suk-yeol's has revitalized plans for Korea's long-term nuclear energy ambitions, aiming for domestic nuclear energy contributions to reach 30% of South Korea's total needs by 2030. Much has already been learned from South Korea's experiences with nuclear energy development, safety and security enhancement, public opinion relations, and, since the 2010s, nuclear exportation diplomacy and industry development.
But, what about South Korea's neighbor to the North? While South Korea's achievements in forward-leaning energy policy are well-known, more often than not the question of North Korea's energy development policies and potential is left out of the conversation.
With energy infrastructure resilience—across the spectrum of low-carbon energy—ranking high on both U.S. President Joe Biden and South Korean President Yoon Suk-yeol's national agendas, now is a crucial time for discussion on U.S.-South Korean civil nuclear energy cooperation. By extension, should the window for dialogue with North Korea re-open, the United States and South Korea may choose a form of joint, yet limited, engagement with the North.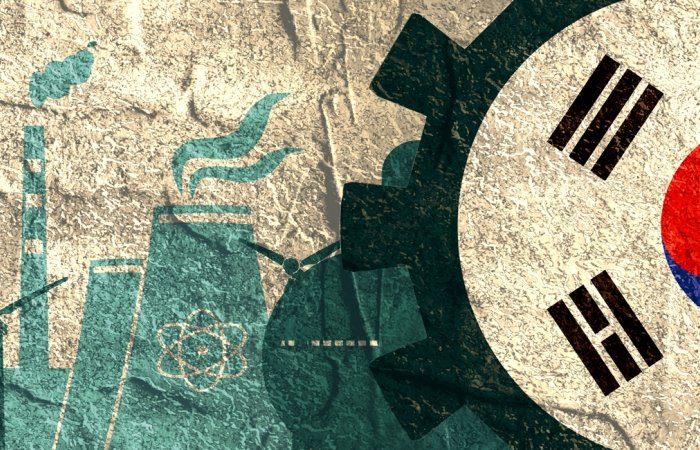 Event
Avoiding Meltdowns & Blackouts
Please join the Woodrow Wilson International Center for Scholars' Korea Center, in cooperation with Institute for Far Eastern Studies (IFES), Kyungnam University, for a featured discussion with authors of Avoiding Meltdowns & Blackouts: Confidence-building in Inter-Korean Engagement on Nuclear Safety and Energy Development.
Watch Now
Contributors
Kayla Orta
Senior Associate, Hyundai Motor-Korea Foundation Center for Korean History and Public Policy
Dr. Siegfried S. Hecker
Professor or Practice, Department of Nuclear Engineering, Texas A&M University; Professor, James Martin Center for Nonproliferation studies of the Middlebury Institute of International Studies at Monterey
Dr. Jeffrey Lewis
Director, East Asia Nonproliferation Project, Middlebury Institute of International Studies at Monterey
Dr. Man-Sung Yim
Professor, Department of Nuclear and Quantum Engineering, and Director, NEREC, KAIST
Dr. Francesca Giovannini
Executive Director, Project on Managing the Atom, Belfer Center for Science and International Affairs, Harvard Kennedy School
Dr. HoKee Kim
International Nuclear Safety School, Korea Institute of Nuclear Safety
---
Hyundai Motor-Korea Foundation Center for Korean History and Public Policy
The Center for Korean History and Public Policy was established in 2015 with the generous support of the Hyundai Motor Company and the Korea Foundation to provide a coherent, long-term platform for improving historical understanding of Korea and informing the public policy debate on the Korean peninsula in the United States and beyond. Read more
Asia Program
The Asia Program promotes policy debate and intellectual discussions on U.S. interests in the Asia-Pacific as well as political, economic, security, and social issues relating to the world's most populous and economically dynamic region.  Read more