Budgeting for Productivity and Food Security: How Smart Public Spending Can Boost Agricultural Productivity in Ghana
Africa possesses 60 percent of the world's uncultivated arable land. However, an estimated 40 million Africans are food insecure. To combat food insecurity and enhance economic transformation, African countries have aimed to enhance agricultural production. In Ghana, as of 2014 approximately 5 percent of the population is estimated to be food insecure, due in part to low productivity coupled with high import costs. In an effort to tackle this, the Ghanaian government has implemented food and agricultural policies aimed to boost productivity which would, in turn, spur manufacturing sector growth and economic transformation. Despite these policies, productivity remains low due to structural issues, weak budgetary policies, and low usage of agricultural inputs.
In this paired paper and policy brief, Southern Voices Network for Peacebuilding Francis Kobina Appiah Abebrese examines the current efforts made and challenges in agricultural production and how improved budgetary processes can boost agricultural productivity in Ghana. He provides policy recommendations on how the Ghanaian government and policymakers can improve the budget allocation process to align with agricultural plans in order to boost agricultural productivity.
About the Author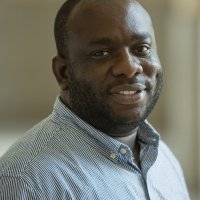 Francis Kobina Appiah Abebrese
Former Southern Voices Network for Peacebuilding Scholar;
Economic and Research Analyst, African Center for Economic Transformation (Ghana)
Read More
---
Africa Program
The Africa Program works to address the most critical issues facing Africa and U.S.-Africa relations, build mutually beneficial U.S.-Africa relations, and enhance knowledge and understanding about Africa in the United States. The Program achieves its mission through in-depth research and analyses, including our Africa Up Close blog, public discussion, working groups, and briefings that bring together policymakers, practitioners, and subject matter experts to analyze and offer practical options for tackling key challenges in Africa and in U.S.-Africa relations.   Read more