China Environment Series 11(2010/2011)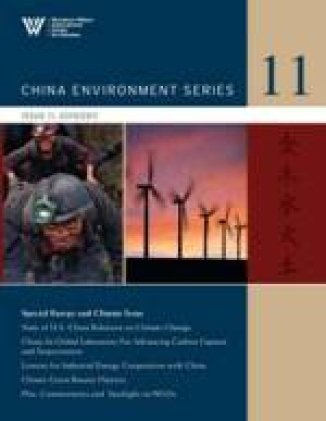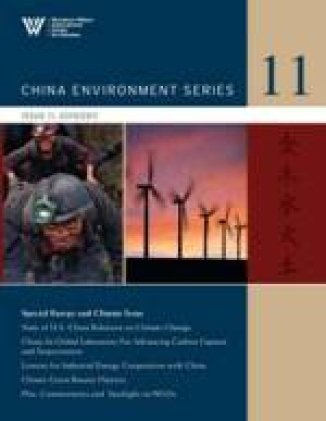 China's success in promoting clean energy technology has been a hot story over the past year as the China Environment Forum team pulled together this special Energy and Climate issue of the China Environment Series. We ambitiously aimed to create; and hope our readers think we succeeded;in creating an issue that takes a snapshot of major energy trends in China and understand some of the complexities in the U.S.-China energy and climate relations. This eleventh issue is our biggest yet, due not just to our inability to say no to so many great paper proposals, but also because of the dynamism in clean energy developments in China and many exciting developments in U.S.-China energy cooperation;in both government, NGO, and business spheres. We hope you enjoy this issue!
This special Energy and Climate issue was made possible through a grant from the Rockefeller Brothers Fund, as well as support from the Blue Moon Fund, USAID, Vermont Law School, Western Kentucky University, and the ENVIRON Foundation.
Related Programs
China Environment Forum
Since 1997, the China Environment Forum's mission has been to forge U.S.-China cooperation on energy, environment, and sustainable development challenges. We play a unique nonpartisan role in creating multi-stakeholder dialogues around these issues. Read more
China Environment Forum
Since 1997, the China Environment Forum's mission has been to forge U.S.-China cooperation on energy, environment, and sustainable development challenges. We play a unique nonpartisan role in creating multi-stakeholder dialogues around these issues. Read more