Consolidating Kosovo's Sovereignty: Why it Matters, and What Must Be Done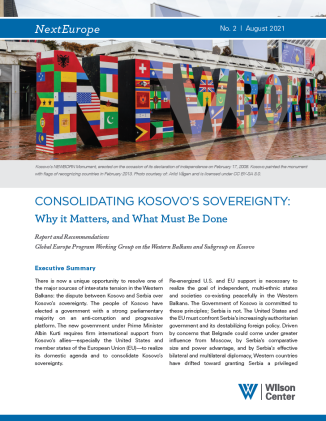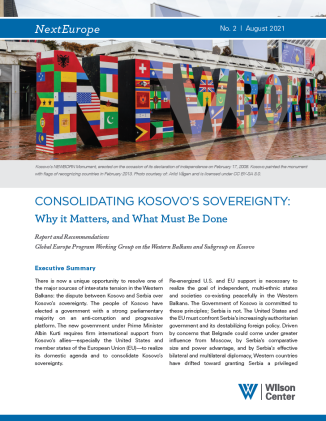 There is now a unique opportunity to resolve one of the major sources of inter-state tension in the Western Balkans: the dispute between Kosovo and Serbia over Kosovo's sovereignty. The people of Kosovo have elected a government with a strong parliamentary majority on an anti-corruption and progressive platform. The new government under Prime Minister Albin Kurti requires firm international support from Kosovo's allies—especially the United States and member states of the European Union (EU)—to realize its domestic agenda and to consolidate Kosovo's sovereignty.
This report is the result of discussions among participants in the Global Europe Program's Working Group on the Western Balkans, and primarily its Kosovo subgroup, which has been facilitated by Drilon S. Gashi and Ryan Scherba. It has been prepared by the following lead authors and is endorsed by the following individuals in their personal capacity. Views do not necessarily reflect those of any institution or organization.
---
Global Europe Program
The Global Europe Program addresses vital issues affecting the European continent, US-European relations, and Europe's ties with the rest of the world. We investigate European approaches to critical global issues: digital transformation, climate, migration, global governance. We also examine Europe's relations with Russia and Eurasia, China and the Indo-Pacific, the Middle East and Africa. Our program activities cover a wide range of topics, from the role of NATO, the European Union and the OSCE to European energy security, trade disputes, challenges to democracy, and counter-terrorism. The Global Europe Program's staff, scholars-in-residence, and Global Fellows participate in seminars, policy study groups, and international conferences to provide analytical recommendations to policy makers and the media. Read more