Handling Systemic Corruption in Brazil by Judge Sergio Moro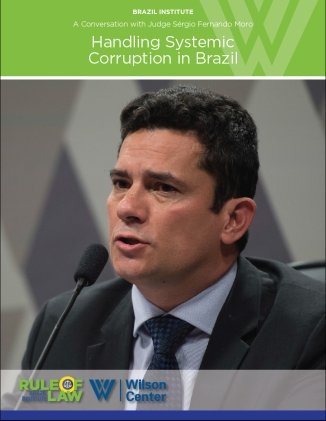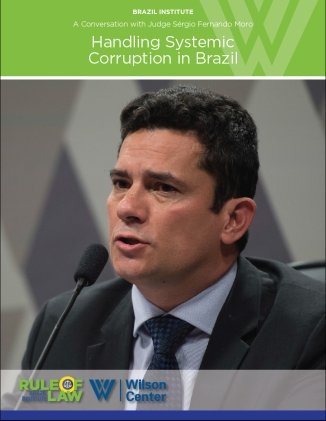 Inspired by the hopeful evolution of the nation's crisis, the Brazil Institute launched in July 2016 a lecture series to explore the various institutional aspects of this historic, ongoing transformation in Latin America's largest country. The initiative, reflective of a broader Wilson Center focus on the global fight against corruption, brings to Washington audiences the judges, prosecutors, defense lawyers, legal experts, and practitioners engaged in the evolution of justice and rule of law in Brazil. The series is conducted in partnership with the American University's Washington College of Law. Edited proceedings of each lecture will be available online, with lectures from the entire series collected in a volume to be published in the second semester of 2017. It is our hope that the statements gathered in this series will shed light on the ongoing efforts of a diverse group of actors to strengthen Brazilian institutions, and deepen the dialogue on rule of law both within and beyond Brazil.
JUDGE SÉRGIO MORO has been a central figure in efforts to confront corruption and affirm the rule of law in Brazil. The Brazil Institute was honored to receive Dr. Moro in Washington, D.C. on July 14, 2016. President and CEO of the Wilson Center Jane Harman provided opening remarks. Ambassador Anthony Harrington, former U.S. ambassador to Brazil and chair of the Brazil Institute Advisory Council, introduced Dr. Moro. Judge Peter Messite, the senior U.S. district judge for the District of Maryland, provided closing comments.
Author
Contributor
---
Brazil Institute
The Brazil Institute—the only country-specific policy institution focused on Brazil in Washington—works to foster understanding of Brazil's complex reality and to support more consequential relations between Brazilian and U.S. institutions in all sectors. Read more