Higher Education Collaboration in North America: A Review of the Past and a Potential Agenda for the Future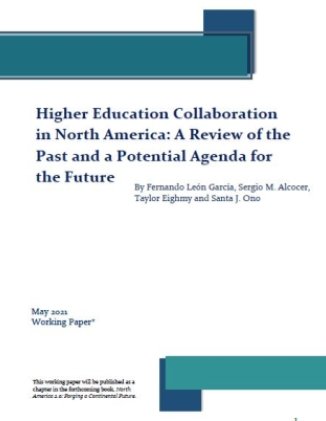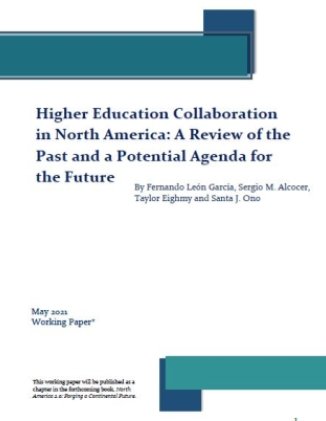 This policy brief follows the key agreements that influenced and guided the early stages of NAFTA collaboration among higher education institutions, as well as developments that kept engagement across the three countries active. It also provides an initial list of areas in which future collaboration might focus.
This policy brief is part of our series "North America 2.0: Forging a Continental Future". The policy briefs will be released individually and published as a volume in 2021. 
---
Mexico Institute
The Mexico Institute seeks to improve understanding, communication, and cooperation between Mexico and the United States by promoting original research, encouraging public discussion, and proposing policy options for enhancing the bilateral relationship. A binational Advisory Board, chaired by Luis Téllez and Earl Anthony Wayne, oversees the work of the Mexico Institute.  Read more
Canada Institute
Bound by common geopolitical interests and strong economic and cultural ties, Canada and the United States enjoy the world's most successful bilateral relationship. The Wilson Center's Canada Institute is the only public policy forum in the world dedicated to the full spectrum of Canada-U.S. issues. The Canada Institute is a global leader for policymakers, academics and business leaders to engage in non-partisan, informed dialogue about the current and future state of the relationship.    Read more