Implementing Marine Management in the Arctic Ocean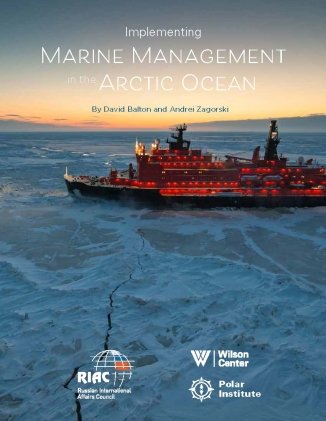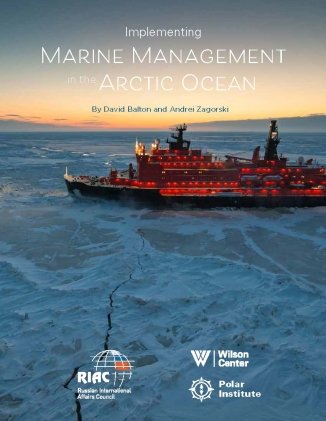 The Arctic region today faces serious geopolitical, socioeconomic, and environmental challenges. While one may hope for a decrease in geopolitical tensions, the socioeconomic and environmental problems are likely to grow more acute. The dramatic reduction in Arctic sea ice and the other profound changes brought on by a warming climate have already changed the Arctic Ocean in ways that we are only beginning to understand. While these changes are making the Arctic Ocean more accessible for a range of human activities, they are also disrupting marine ecosystems and threatening the well-being of Arctic residents whose lives and livelihoods depend on a healthy Arctic Ocean.
Despite these challenges—and in some sense because of them—the common interests of governments, Arctic residents, and other stakeholders in the effective management of increasing human activities in the Arctic Ocean remain very real. The time is ripe to imagine and articulate a vision for a stronger architecture for advancing these common interests, in both the short-to-medium and longer terms, in hopes that policymakers will find the necessary political space in which to move forward on these matters.
Suggestions for Strengthening Marine Management in the Arctic Ocean
Suggestions for the short-to-medium term
Create a robust "SAO based mechanism" with the participation of high-level marine policymakers and give the mechanism a strong mandate and a meaningful agenda

Building on the Council's commitment to EBM, develop a comprehensive program of scientific research for the purpose of substantiating marine spatial planning measures in the Arctic Ocean, including marine protected areas

Complete the PAME-ICES-PICES exercise and use its results to improve EBM in the Central Arctic Ocean

Strengthen coordination with other entities and regimes with the aim of achieving cross-sectoral integration of measures

Build capacity within the Arctic Council to facilitate and coordinate action by Arctic States in the event of an environmental emergency relating to the Arctic Ocean

Systematically monitor and review implementation of relevant Arctic Council recommendations
Suggestions for the longer term
Create a marine science body for the Central Arctic Ocean

Create a marine management body for the Central Arctic Ocean
---
Polar Institute
Since its inception in 2017, the Polar Institute has become a premier forum for discussion and policy analysis of Arctic and Antarctic issues, and is known in Washington, DC and elsewhere as the Arctic Public Square. The Institute holistically studies the central policy issues facing these regions—with an emphasis on Arctic governance, climate change, economic development, scientific research, security, and Indigenous communities—and communicates trusted analysis to policymakers and other stakeholders. Read more