Marigold: The Lost Chance for Peace in Vietnam
Click here for more information from Woodrow Wilson Center Press.
Marigold presents the first rigorously documented, in-depth story of one of the Vietnam War's last great mysteries: the secret Polish-Italian peace initiative, codenamed "Marigold," that sought to end the war, or at least to open direct talks between Washington and Hanoi, in 1966. The initiative failed, the war dragged on for another seven years, and this episode sank into history as an unresolved controversy. Antiwar critics claimed Johnson had bungled (or, worse, deliberately sabotaged) a breakthrough by bombing Hanoi on the eve of a planned historic secret US-North Vietnamese encounter in Warsaw. Conversely, LBJ and top aides angrily insisted there was no "missed opportunity," Poland never had authority to arrange direct talks, and Hanoi was not ready to negotiate. Conventional wisdom echoes the view that Washington and Hanoi were so dug in that no real opportunity existed. This book uses new evidence from long hidden communist sources to show that Warsaw was authorized by Hanoi to open direct contacts and that Hanoi had committed to entering talks with Washington. It reveals LBJ's personal role in bombing Hanoi at a pivotal moment, disregarding the pleas of both the Poles and his own senior advisors. The historical implications of missing this opportunity are immense: Washington did not enter negotiations with Hanoi until more than two years and many thousands of lives later, and then in far less auspicious circumstances.
James G. Hershberg is professor of history and international affairs at George Washington University, and former director of the Cold War International History Project at the Woodrow Wilson International Center for Scholars.
About the Author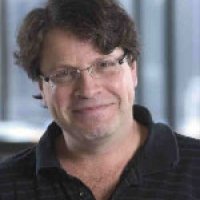 James G. Hershberg
Former Public Policy Scholar;
Professor of History and International Affairs at George Washington University
Read More
---
Cold War International History Project
The Cold War International History Project supports the full and prompt release of historical materials by governments on all sides of the Cold War. Through an award winning Digital Archive, the Project allows scholars, journalists, students, and the interested public to reassess the Cold War and its many contemporary legacies. It is part of the Wilson Center's History and Public Policy Program. Read more