Migration Processes and Challenges in Contemporary Russia: St. Petersburg Case Study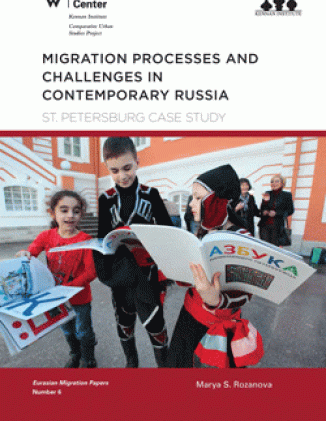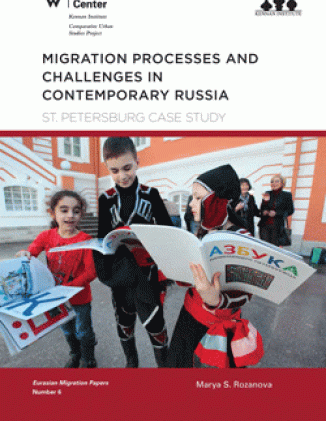 Washington, D.C.: Woodrow Wilson International Center for Scholars; Kennan Institute and Comparative Urban Studies Eurasian Migration Paper #6, 2012. PDF 140 pages.
About the Author
Marya Rozanova
Galina Starovoitova Fellow on Human Rights and Conflict Resolution;
Associate Professor, Admiral Makarov State Maritime Academy and Head of the Center for Civil, Social, Scientific, and Cultural Initiatives, St. Petersburg.
Read More
---
Kennan Institute
The Kennan Institute is the premier U.S. center for advanced research on Russia and Eurasia and the oldest and largest regional program at the Woodrow Wilson International Center for Scholars. The Kennan Institute is committed to improving American understanding of Russia, Ukraine, and the region though research and exchange. Read more