North America 2.0 | Forging a Continental Future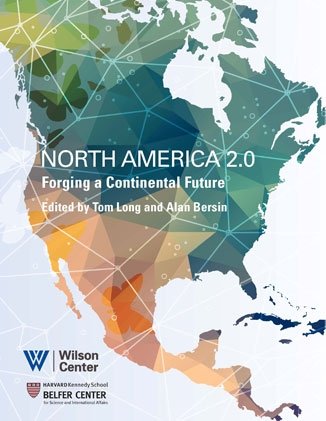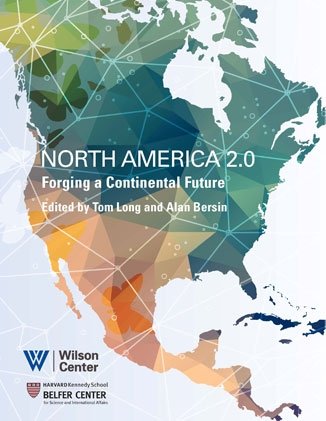 North America has survived a tumultuous three decades since the implementation of the North American Free Trade Agreement. What characterizes our shared region today? What sort of region can advance our shared interests and well-being over the next generation? This volume offers an agenda for how the region's leaders can forge inclusive and effective strategies that ensure North America's next decades build upon past successes—while addressing serious shortcomings.
Juan Carlos Baker
CEO and founding partner, Ansley International Consultants
As the world continues to reshape, changing our understanding of issues such as economics, trade, security and competitiveness, North America currently faces challenges that will define the future of several generations. North America 2.0: Forging a Continental Future describes what those challenges are, and what we must do to resolve them. It is fundamental reading for scholars, public officials and the business community.
Laura Macdonald
Professor, Department of Political Science and Institute of Political Economy, Carleton University
The idea of North American cooperation has been buffeted in recent years by the COVID-19 pandemic, the populist and xenophobic policies of the Trump administration, and a rising China. North America still survives, however, with the entry into force of the United States-Mexico-Canada Agreement. The contributors to North America 2.0: Forging a Continental Future provide a clear-eyed assessment of many aspects of the region's future, from border control and security, to migration, to energy and the environment, and beyond. The volume provides crucial insights into the prospects and limitations of the North American relationship as we enter into a challenging future together.
Abraham F. Lowenthal
Founding Director, Latin American Program (1977–1983)
Change is accelerating in today's world: in geopolitics, economics, education, health, migration, climate change, and crime. Alan Bersin, an experienced policymaker, and Tom Long, a top-notch scholar, have assembled key experts to analyze what these challenges and opportunities mean for North America's three major nations—the United States, Mexico, and Canada—and for their relations with their closest neighbors in Central America, the Caribbean, and the northern tier of South America. This volume combines vision and constructive pragmatism, sharply focused on questions that need more and better attention.
---
Canada Institute
The mission of the Wilson Center's Canada Institute is to raise the level of knowledge of Canada in the United States, particularly within the Washington, DC policy community.  Research projects, initiatives, podcasts, and publications cover contemporary Canada, US-Canadian relations, North American political economy, and Canada's global role as it intersects with US national interests. Read more
Mexico Institute
The Mexico Institute seeks to improve understanding, communication, and cooperation between Mexico and the United States by promoting original research, encouraging public discussion, and proposing policy options for enhancing the bilateral relationship. A binational Advisory Board, chaired by Luis Téllez and Earl Anthony Wayne, oversees the work of the Mexico Institute.  Read more