Is North America Worth the Investment?
The three largest countries and economics of North America have been working for over thirty years to enhance mutual prosperity, security and well-being across the many issues that connect these three neighbors.
Canada, Mexico, and the United States have created, redesigned, and reinvented a series of bilateral and trilateral mechanisms and processes to help manage their relationships and the important matters and challenges on their shared agendas as sovereign independent nations.
It is fair to say that "North America," however, is not a term or concept that has caught fire in any of the three countries. The significant value added of getting continental collaboration right on key issues is often overlooked.
This essay is part of the series, "Strengthening North American Ties - A Must For Competitiveness," by the Wilson Center's Mexico and Canada Institutes. 
About the Author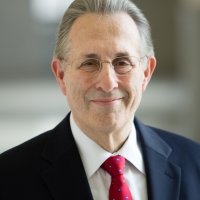 Earl Anthony Wayne
Public Policy Fellow;
Former Career Ambassador to Afghanistan, Argentina, and Mexico; Distinguished Diplomat in Residence, School of International Service, American University
Read More
---
Mexico Institute
The Mexico Institute seeks to improve understanding, communication, and cooperation between Mexico and the United States by promoting original research, encouraging public discussion, and proposing policy options for enhancing the bilateral relationship. A binational Advisory Board, chaired by Luis Téllez and Earl Anthony Wayne, oversees the work of the Mexico Institute.  Read more
Canada Institute
Bound by common geopolitical interests and strong economic and cultural ties, Canada and the United States enjoy the world's most successful bilateral relationship. The Wilson Center's Canada Institute is the only public policy forum in the world dedicated to the full spectrum of Canada-U.S. issues. The Canada Institute is a global leader for policymakers, academics and business leaders to engage in non-partisan, informed dialogue about the current and future state of the relationship.    Read more