Peacebuilding from Below: The Role of Decentralized South-South Cooperation in Africa
"Significant international investment has been placed in peacebuilding and statebuilding, particularly in Africa, which is home to 13 of the 18 countries that comprise the G7+ group of fragile and conflict-affected states. Yet, as the recurrent instability on the continent suggests, the returns on this investment have been minimal if not nonexistent."
Dr. Fritz Nganje's brings a fresh perspective on what post-conflict peacebuilding should incorporate in Africa. He focuses on cooperation and knowledge-sharing between developing countries, such as Brazil and Mozambique, at sub-national levels like urban centers. He argues that in its decentralized form, "South-South cooperation offers an adaptable and complementary framework of international development cooperation that can be harnessed to support context-sensitive, socially inclusive, and ideologically neutral peace-building and state-building efforts in conflict-burdened Africa."
You can access the full research paper below in pdf form. Dr. Nganje was a Southern Voices African Research Scholar with the Africa Program and Leadership Project at The Wilson Center from September to December, 2013. He is currently a Researcher at the Institute for Global Dialogue in Pretoria, South Africa. For more thoughts by Dr. Nganje, please visit his page on our program blog, Africa Up Close, HERE.
This publication Research Paper No. 1 of The Southern Voices Network publication series.
About the Author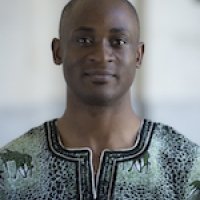 Fritz Nganje
Former Public Policy Scholar,
SARCHi Chair: African Diplomacy and Foreign Policy, University of Johannesburg, South Africa
Read More
---
Africa Program
The Africa Program works to address the most critical issues facing Africa and U.S.-Africa relations, build mutually beneficial U.S.–Africa relations, and enhance knowledge and understanding about Africa in the United States. The Program achieves its mission through in-depth research and analyses, including our blog Africa Up Close, public discussion, working groups, and briefings that bring together policymakers, practitioners, and subject matter experts to analyze and offer practical options for tackling key challenges in Africa and in U.S.-Africa relations.   Read more