Relatório da Reunião | O Caminho para a COP-26: Sessão 1 do Diálogo Brasil-EUA sobre Sustentabilidade e Mudanças Climáticas
No dia 26 de julho 2021, o Wilson Center, em parceria com a Uma Concertação Pela Amazônia, sediou uma discussão bilateral sobre o potencial de cooperação entre Brasil-EUA no que tange a preparação para a 26ª Conferência das Partes sobre a Mudança Climática (COP-26) em Glasgow, com foco nos princípios de cooperação e mercados de carbono.
Ao longo da sessão, foram pontuadas quatro recomendações de políticas fundamentais para fomentar a cooperação bilateral em mudanças climáticas e para apoiar os esforços brasileiros na redução de emissões de carbono, especialmente aquelas impulsionadas pelo uso da terra: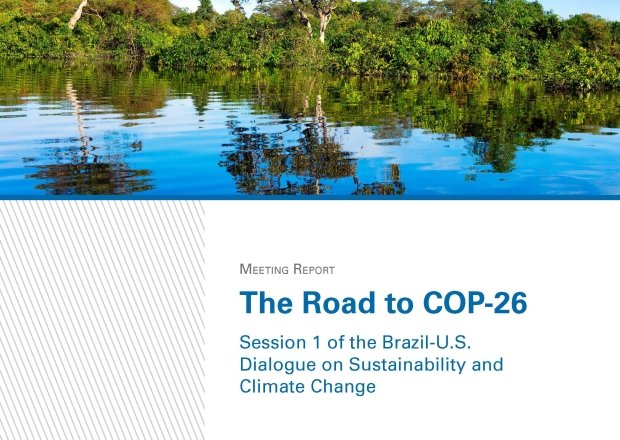 Read the English-language Report
MEETING REPORT | THE ROAD TO COP-26 | Over the course of the first meeting of the Brazil-U.S. Dialogue on Sustainability and Climate Change, focused on principles of cooperation and carbon markets, four major policy recommendations emerged as critical to bolstering bilateral Brazil-U.S. cooperation on climate change and supporting Brazilian efforts to reduce carbon emissions, especially those driven by land use.
Read the Report
About the Author
---
Brazil Institute
The Brazil Institute—the only country-specific policy institution focused on Brazil in Washington—works to foster understanding of Brazil's complex reality and to support more consequential relations between Brazilian and U.S. institutions in all sectors. Read more