Seizing the State: The Emergence of a Distinct Security Actor in Myanmar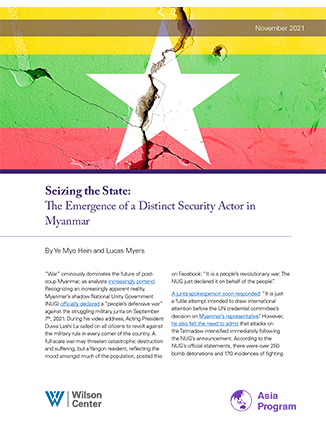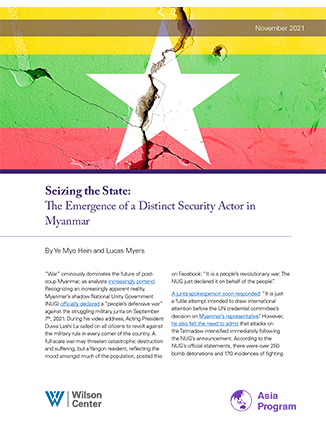 As the violence in Myanmar continues to escalate, the NUG and its People's Defense Forces constitute a distinct security actor in Myanmar's renewed civil war. The NUG's fundamental political objective in this military struggle is to seize the central state apparatus, which necessitates a strategy that takes the fight to the Tatmadaw and contests Myanmar's central regions and urban areas. Success will require overcoming serious limitations, such as a lack of anti-air capabilities and heavy equipment, as well as disunity and minimal command and control. However, if the NUG can unite the opposition, establish a base area, and develop an effective command and control, it stands a chance of seizing the state from the military junta.
Read more in this new report from the Asia Program by Ye Myo Hein and Lucas Myers.
---
Asia Program
The Asia Program promotes policy debate and intellectual discussions on U.S. interests in the Asia-Pacific as well as political, economic, security, and social issues relating to the world's most populous and economically dynamic region.  Read more