U.S. Immigration Policy for Cubans: From Revolution to COVID-19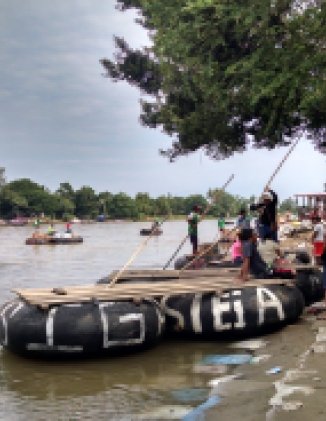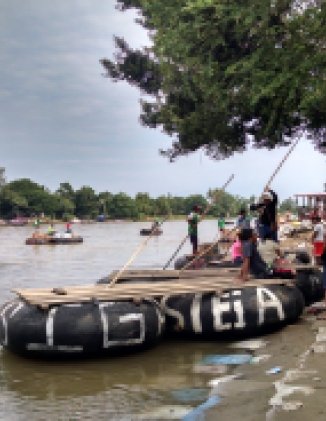 In a new publication from the Latin American Program, migration experts Guadalupe Correa Cabrera and Elliot Spagat examine the changing patterns of U.S. immigration policy toward Cubans since the 1959 revolution.
"U.S. Immigration Policy for Cubans: From Revolution to COVID-19" explores two principal U.S. approaches to Cuban migration over time.  The first lasted to the end of the so-called "wet foot, dry foot" policy, terminated in January 2017.  The second and current approach includes Cubans in new U.S. asylum rules at a time of global public health emergency.
Correa and Spagat argue that Cuban migrants were once afforded special privileges when seeking to enter the United States. Today the U.S. immigration system subjects Cuban migrants to the same obstacles facing migrants of other nationalities. These obstacles impose extreme restrictions on irregular immigration, such as the use of "metering" practices and the adoption (in collaboration with Mexico) of the Migrant Protection Protocols (MPP) program.
The COVID-19 pandemic has also had a tremendous impact on Cuban asylum seekers after the temporary suspension of immigration laws at U.S. borders under a public health law aimed at preventing the spread of COVID-19.
---
Latin American Program
The Wilson Center's prestigious Latin American Program provides non-partisan expertise to a broad community of decision makers in the United States and Latin America on critical policy issues facing the Hemisphere. The Program provides insightful and actionable research for policymakers, private sector leaders, journalists, and public intellectuals in the United States and Latin America. To bridge the gap between scholarship and policy action, it fosters new inquiry, sponsors high-level public and private meetings among multiple stakeholders, and explores policy options to improve outcomes for citizens throughout the Americas. Drawing on the Wilson Center's strength as the nation's key non-partisan forum, the Program serves as a trusted source of analysis and a vital point of contact between the worlds of scholarship and action. Read more