USMCA and North America: Year One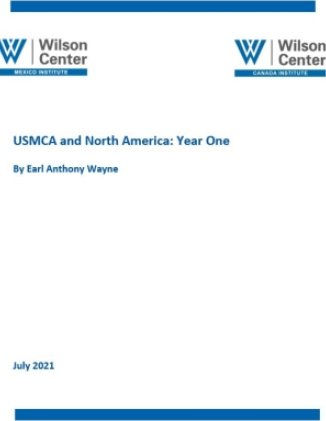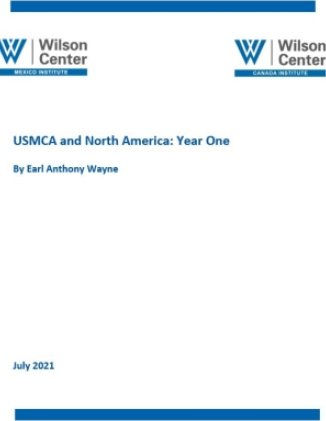 The United States – Mexico – Canada trade agreement (USMCA) went into effect on July 1, 2020, opening a wide range of direct and indirect opportunities for mutually beneficial cooperation across North America for at least the first 16 years on the agreement.  Over the past year, the Wilson Center held twenty public and private events on USMCA and related topics as well as publishing some twenty related articles to give special focus to the challenges and the potential of the agreement's implementation. (Complete list of activities can be found here.)  USMCA and the successful management of the issues it covers are vital for the economic well-being of all three countries as well as for related North American cooperation.
The COVID-19 pandemic severely impacted the first year of USMCA's implementation, however.  It closed borders and workplaces.  It shut down supply chains across North America.  The political transition in the United States added complications and delays for USMCA's implementation.  Nevertheless, officials and companies have moved forward with implementation of the agreement over the last year.  They found ways for vital commerce to resume across borders and to work virtually to adapt USMCA's implementation to the realities on the ground.  Many companies introduced new technologies to maintain production and to assure effective cross-continent management from afar.   
Throughout the last year, both private sector and government officials made clear that they see the great value of having the certainty provided by a clear set of rules and processes that will govern North America's commerce until at least 2036.  The year ahead offers clear potential for more rapid progress in dealing with the challenges that arose in "year one," as well as for seriously developing the many forward-looking portions of USMCA that can improve North America's competitiveness and prosperity.  
About the Author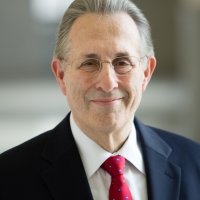 Earl Anthony Wayne
Public Policy Fellow;
Former Career Ambassador to Afghanistan, Argentina, and Mexico; Distinguished Diplomat in Residence, School of International Service, American University
Read More
---
Mexico Institute
The Mexico Institute seeks to improve understanding, communication, and cooperation between Mexico and the United States by promoting original research, encouraging public discussion, and proposing policy options for enhancing the bilateral relationship. A binational Advisory Board, chaired by Luis Téllez and Earl Anthony Wayne, oversees the work of the Mexico Institute.  Read more
Canada Institute
Bound by common geopolitical interests and strong economic and cultural ties, Canada and the United States enjoy the world's most successful bilateral relationship. The Wilson Center's Canada Institute is the only public policy forum in the world dedicated to the full spectrum of Canada-U.S. issues. The Canada Institute is a global leader for policymakers, academics and business leaders to engage in non-partisan, informed dialogue about the current and future state of the relationship.    Read more