Wilson Center-Arctic Circle Forum Proceedings
The Arctic is no longer an uncharted realm on the fringe of the international policy landscape. Rather, it has emerged as a region of global relevance and significance--the host of both challenges and opportunities in the geopolitical, environmental, economic, and social spheres. Dramatic physical changes brought about by a rapidly warming climate drive much of these dynamics. The Wilson Center–Arctic Circle Forum's keynote presentations, panel discussions, and meetings touched upon all of these issues, particularly as they apply to the United States and Russia.
In the Arctic context, the two countries have a sustained record of working together pragmatically to further mutual interests. As the scale of issues in the region impedes any one nation from adequately addressing critical needs, continued engagement and cooperation between the U.S. and Russia will be key to meeting challenges also faced by other governments, indigenous peoples, non-governmental organizations, and private industry--and to fostering a peaceful and prosperous Arctic future. Science diplomacy, as evidenced by successes within the Arctic Council and the White House Arctic Science Ministerial, promotes a low-threat environment for cooperation in the region. Scientific and empirically-based initiatives must be the first step towards jointly addressing broader regional issues. Furthermore, the development of effective strategies can only be realized through frequent, active dialogue by all interested parties and via existing, flexible international frameworks and organizations.
The participants of the Forum emerged hopeful that the spirit of goodwill in the Arctic can also be leveraged to make progress on non-Arctic policy differences that mark the U.S.-Russia relationship.
Wilson Center-Arctic Circle Forum Proceedings by The Wilson Center on Scribd
Contributor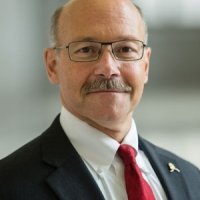 Dr. Michael Sfraga
Chair & Distinguished Fellow, Polar Institute // Chair, US Arctic Research Commission
Read More
---
Polar Institute
Since its inception in 2017, the Polar Institute has become a premier forum for discussion and policy analysis of Arctic and Antarctic issues, and is known in Washington, DC and elsewhere as the Arctic Public Square. The Institute holistically studies the central policy issues facing these regions—with an emphasis on Arctic governance, climate change, economic development, scientific research, security, and Indigenous communities—and communicates trusted analysis to policymakers and other stakeholders. Read more