Threatened and Displaced Scholars Initiative
The Wilson Center's new Threatened and Displaced Scholars Initiative offers residential fellowships to foreign scholars who face threats to their lives or their careers in their home countries. The new program seeks to provide a temporary institutional base for scholars who face threats because their research and actions have challenged their countries' authoritarian regimes or because their countries face ongoing conflicts.
The Center is partnering on this initiative with the Institute of International Education's Scholar Rescue Fund (IIE-SRF), which arranges, co-funds, and supports fellowships for threatened and displaced scholars at partnering higher education institutions worldwide. For additional information about the IIE-SRF program and its eligibility criteria visit: www.scholarrescuefund.org/.
Current Scholars
Alla Leukavets
Former George F. Kennan Fellow
The Wilson fellowship is a great opportunity for me to join a community of outstanding scholars to receive access to the best libraries and also to broaden my research portfolio. I see it as an important step in my career to advance myself as an expert in this field and also to help promote democracy in Belarus and around the globe.
Read more from Alla
Read more from
Gloria Patricia Porras
Former Public Policy Fellow
Read more from Gloria
Ambassador Mark Green
President, Director, & CEO, Wilson Center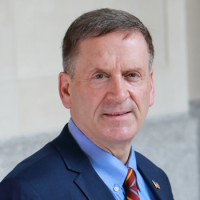 Providing a safe haven to scholars-at-risk through this initiative responds to a pressing humanitarian crisis. With the retreat of democracy around the globe, the threat to academic freedom has never been greater.
Robert S. Litwak
Senior Vice President and Director of International Security Studies
Through this initiative, the Wilson Center is fulfilling its mission of bridging between the worlds of academia and public policy, and also meeting a pressing humanitarian need.