About the MENA Workforce Development Initiative
The Middle East and North Africa Workforce Development Initiative (MENA-WDI) aims to assess both current and projected challenges facing the region in developing the workforce and the implications for peace and stability.
Political and socioeconomic developments in the MENA region, particularly since the onset of the Arab uprisings in 2010, have heightened many challenges including sluggish economic growth, rising unemployment among a rapidly growing youth population, livelihood restrictions for refugees, and low workforce participation among women. The initiative's basic premise is that developing a robust and competitive workforce will enhance the region's economic strength – a key pillar of peace, security, and stability and a deterrent of violent extremism.
The MENA-WDI report explains the issue of workforce development by addressing the macroeconomic concepts and focusing on the following issue areas: 
The workforce nested in the broader economic outlook and the future of work
Youth unemployment and female labor force participation
Education and pathways to the workforce
Entrepreneurship, small-medium sized businesses, and growing the private sector
Role of diaspora in economic development
In 2019, the MENA-WDI research team published the Ready for Work: An Analysis of Workforce Asymmetries in the Middle East and North Africa. The report, which serves as the initiative foundational document, presents an analysis of workforce development drawing from primary research conducted in Jordan, Tunisia, and Oman and breaks down the problem into a set of supply and demand side factors. The rapid expansion to higher education came at the expense of Technical and Vocational Training and outpaced the rate of economic growth, leading to high unemployment, especially among the highly educated. The conclusions from this report will serve as the basis of the initiatives analysis in the future.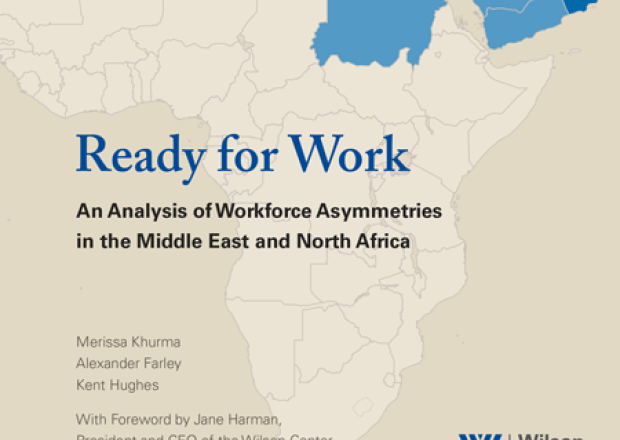 Workforce Development
Ready for Work: An Analysis of Workforce Asymmetries in the Middle East and North Africa
Read Here